BOOK CLUBS
Our in-person book club meetings resumed in June 2021! Our adult book buyer, Lori Feathers, facilitates these interesting and lively discussions about fiction and nonfiction titles each month. Join us to share your opinions and glean a deeper or different understanding of books from other readers. Everyone is welcome!
Past Book Club Selections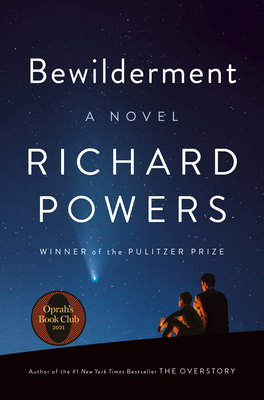 Bewilderment: A Novel
By Richard Powers
$27.95
ISBN: 9780393881141
Availability: Usually Ships in 1-5 Days
Published: 2021-09-21T04:00:00.263Z

Tuesday, December 7 -- 6pm
The astrobiologist Theo Byrne searches for life throughout the cosmos while single-handedly raising his unusual nine-year-old, Robin, following the death of his wife. Robin is a warm, kind boy who spends hours painting elaborate pictures of endangered animals. He's also about to be expelled from third grade for smashing his friend in the face. As his son grows more troubled, Theo hopes to keep him off psychoactive drugs. He learns of an experimental neurofeedback treatment to bolster Robin's emotional control, one that involves training the boy on the recorded patterns of his mother's brain…

With its soaring descriptions of the natural world, its tantalizing vision of life beyond, and its account of a father and son's ferocious love, Bewilderment marks Richard Powers's most intimate and moving novel. At its heart lies the question: How can we tell our children the truth about this beautiful, imperiled planet?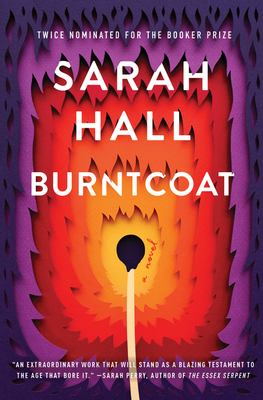 Burntcoat: A Novel
By Sarah Hall
$27.99
ISBN: 9780062657107
Availability: Usually Ships in 1-5 Days
Published: 2021-11-02T04:00:00.305Z

Tuesday, January 4 -- 6pm
In an unnamed British city, the virus is spreading, and like everyone else, the celebrated sculptor Edith Harkness retreats inside. She isolates herself in her immense studio, Burntcoat, with Halit, the lover she barely knows. As life outside changes irreparably, inside Burntcoat, Edith and Halit find themselves changed as well: by the histories and responsibilities each carries and bears, by the fears and dangers of the world outside, and by the progressions of their new relationship. And Burntcoat will be transformed, too, into a new and feverish world, a place in which Edith comes to an understanding of how we survive the impossible—and what is left after we have.
A sharp and stunning novel of art and ambition, mortality and connection, Burntcoat is a major work from "one of our most influential short story writers" (The Guardian). It is an intimate and vital examination of how and why we create—make art, form relationships, build a life—and an urgent exploration of an unprecedented crisis, the repercussions of which are still years in the learning.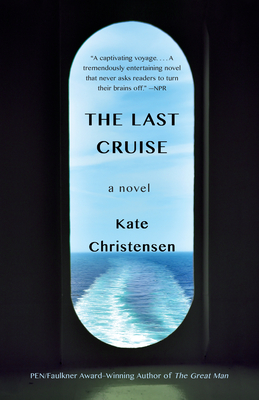 The Last Cruise
By Kate Christensen
Email or call for price
ISBN: 9780307951113
Availability: Special Order
Published: 2019-06-04T04:00:00.154Z

Wednesday, January 6 -- 6p
The 1950s ocean liner Queen Isabella is making her final voyage—a retro cruise from Long Beach to Hawaii and back—before heading to the scrapyard. For the guests on board, it's a chance to experience a bygone era of decadent luxury, complete with fine dining, classic highballs, string quartets, and sophisticated jazz. Smoking is allowed but not cell phones—or children, for that matter. But this is the second decade of an uncertain new millennium, not the sunny, heedless mid-twentieth century, and certain disquieting signs of strife and malfunction above and below deck intrude on the festivities, throwing a trio of strangers together in an unexpected and startling test of character.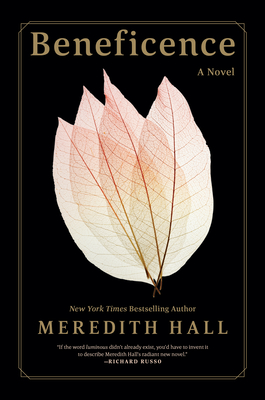 Beneficence
By Meredith Hall
$25.95
ISBN: 9781567926699
Availability: Usually Ships in 1-5 Days
Published: 2020-10-20T04:00:00.293Z

Wednesday, February 3-- 6pm
With special guest Meredith Hall
In the midst of a nearly perfect life, Doris Senter is thankful but wary. "We can't ever know what will come," she says. When an unimaginable tragedy turns the family of five into a family of four, everything the Senters held faith in is shattered. The family is consumed by sorrow and guilt. Slowly, the surviving family members find their way to forgiveness--of themselves and of each other.

Few writers know the human heart and the burden of grief as New York Times bestselling author Meredith Hall (Without a Map). This is a radiant novel of goodness and love--both its gifts and its obligations--that will stay with readers long after the last page. With a rare tenderness and compassion, Beneficence shows broken hearts becoming whole as this family reclaims their love and peace.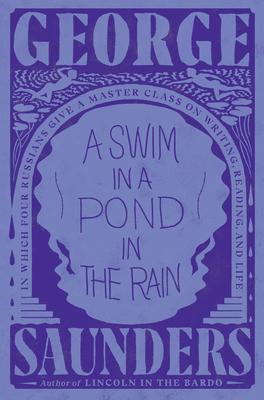 A Swim in a Pond in the Rain: In Which Four Russians Give a Master Class on Writing, Reading, and Life
By George Saunders
$28.00
ISBN: 9781984856029
Availability: Usually Ships in 1-5 Days
Published: 2021-01-12T05:00:00.11Z

TUESDAY
March 2 -- 6pm
For the last twenty years, George Saunders has been teaching a class on the Russian short story to his MFA students at Syracuse University. In A Swim in a Pond in the Rain, he shares a version of that class with us, offering some of what he and his students have discovered together over the years. Paired with iconic short stories by Chekhov, Turgenev, Tolstoy, and Gogol, the seven essays in this book are intended for anyone interested in how fiction works and why it's more relevant than ever in these turbulent times.
In his introduction, Saunders writes, "We're going to enter seven fastidiously constructed scale models of the world, made for a specific purpose that our time maybe doesn't fully endorse but that these writers accepted implicitly as the aim of art—namely, to ask the big questions, questions like, How are we supposed to be living down here? What were we put here to accomplish? What should we value? What is truth, anyway, and how might we recognize it?" He approaches the stories technically yet accessibly, and through them explains how narrative functions; why we stay immersed in a story and why we resist it; and the bedrock virtues a writer must foster. The process of writing, Saunders reminds us, is a technical craft, but also a way of training oneself to see the world with new openness and curiosity.A Swim in a Pond in the Rain is a deep exploration not just of how great writing works but of how the mind itself works while reading, and of how the reading and writing of stories make genuine connection possible.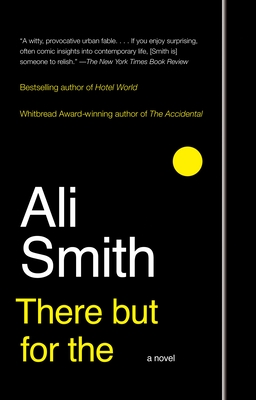 There But For The: A Novel
By Ali Smith
$16.00
ISBN: 9780307275240
Availability: Usually Ships in 1-5 Days
Published: 2012-07-24T04:00:00.205Z

Tuesday, April 6 -- 6pm
When a dinner-party guest named Miles locks himself in an upstairs room and refuses to come out, he sets off a media frenzy. He also sets in motion a mesmerizing puzzle of a novel, one that harnesses acrobatic verbal playfulness to a truly affecting story.

Miles communicates only by cryptic notes slipped under the door. We see him through the eyes of four people who barely know him, ranging from a precocious child to a confused elderly woman. But while the characters' wit and wordplay soar, their story remains profoundly grounded. As it probes our paradoxical need for both separation and true connection, There but for the balances cleverness with compassion, the surreal with the deeply, movingly real, in a way that only Ali Smith can.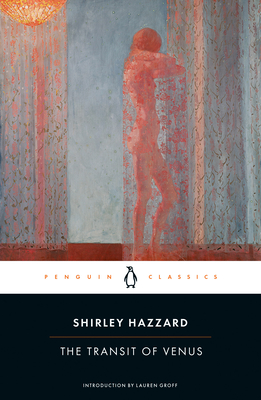 The Transit of Venus
By Shirley Hazzard
$18.00
ISBN: 9780143135654
Availability: Usually Ships in 1-5 Days
Published: 2021-03-09T05:00:00.67Z

Tuesday, May 4 -- 6 pm
Due to COVID-19, the May book club is meeting virtually via Zoom.
For access to the meeting link, email Lori@interabangbooks.com.
Lori will include you in the password email she circulates the date of the meeting.

Considered "one of the great English-language novels of the twentieth century" (The Paris Review), The Transit of Venus follows Caroline and Grace Bell as they leave Australia to begin a new life in post-war England. From Sydney to London, New York, and Stockholm, and from the 1950s to the 1980s, the two sisters experience seduction and abandonment, marriage and widowhood, love and betrayal.

With exquisite, breathtaking prose, Australian novelist Shirley Hazzard tells the story of the displacements and absurdities of modern life. The result is at once an intricately plotted Greek tragedy, a sweeping family saga, and a desperate love story.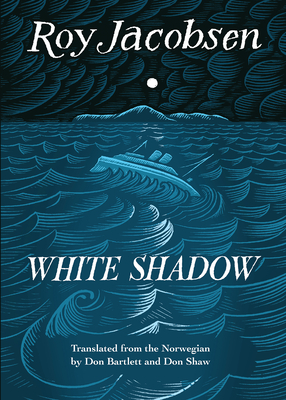 White Shadow
By Roy Jacobsen
$16.95
ISBN: 9781771964036
Availability: Usually Ships in 1-5 Days
Published: 2021-04-06T04:00:00.95Z

Tues, June 1 -- 6pm. In Person at Interabang!
The highly anticipated sequel to International Booker and Dublin Impac Award-shortlisted The Unseen
No-one can be alone on an island . . . But Ingrid is alone on Barr y, the island that bears her name, and the war of her childhood has been replaced by a new, more terrible present: the Nazi occupation of Norway. When the bodies from a bombed vessel carrying Russian prisoners of war begin to wash up on the shore, Ingrid can't know that one will not only be alive, but could be the answer to a lifetime of loneliness--nor can she imagine what suffering she will endure in hiding her lover from the German authorities, or the journey she will face, after being wrenched from her island as consequence for protecting him, to return home. Or especially that, surrounded by the horrors of battle, among refugees fleeing famine and scorched earth, she will receive a gift, the value of which is beyond measure.The highly anticipated follow-up to Roy Jacobsen's International Booker and Dublin Impac Award-shortlisted The Unseen, a New York Times New and Noteworthy book, White Shadow is a vividly observed exploration of conflict, love, and human endurance.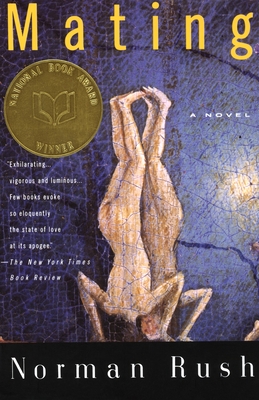 Mating: A Novel (Vintage International)
By Norman Rush
$18.70
ISBN: 9780679737094
Availability: Usually Ships in 1-5 Days
Published: 1992-09-01T04:00:00.244Z

PLEASE NOTE THAT THERE IS NO BOOK CLUB IN JULY
Tues, Aug 3 -- 6pm. In Person at Interabang
The narrator of this splendidly expansive novel of high intellect and grand passion is an American anthropologist at loose ends in the South African republic of Botswana. She has a noble and exacting mind, a good waist, and a busted thesis project. She also has a yen for Nelson Denoon, a charismatic intellectual who is rumored to have founded a secretive and unorthodox utopian society in a remote corner of the Kalahari—one in which he is virtually the only man. What ensues is both a quest and an exuberant comedy of manners, a book that explores the deepest canyons of eros even as it asks large questions about the good society, the geopolitics of poverty, and the baffling mystery of what men and women really want.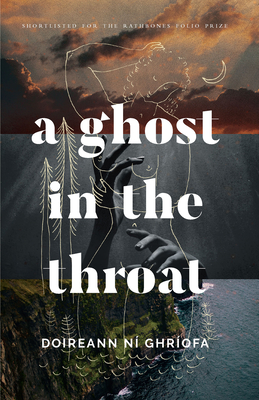 A Ghost in the Throat
By Doireann Ní Ghríofa
$16.95
ISBN: 9781771964111
Availability: Usually Ships in 1-5 Days
Published: 2021-06-01T04:00:00.151Z

Tues, Sept 7 -- 6pm
In the eighteenth century, on discovering her husband has been murdered, an Irish noblewoman drinks handfuls of his blood and composes an extraordinary lament that reaches across centuries to the young Doireann Ní Ghríofa, whose fascination with it is later rekindled when she narrowly avoids fatal tragedy in her own life and becomes obsessed with learning everything she can about the poem Peter Levi has famously called "the greatest poem written in either Ireland or Britain" during its era. A kaleidoscopic blend of memoir, autofiction, and literary studies, A Ghost in the Throat moves fluidly between past and present, quest and elegy, poetry and the people who make it.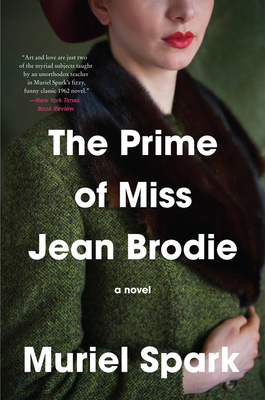 The Prime of Miss Jean Brodie: A Novel
By Muriel Spark
$14.99
ISBN: 9780061711299
Availability: Usually Ships in 1-5 Days
Published: 2018-02-06T05:00:00.36Z

Tuesday, October 5 -- 6pm
At the staid Marcia Blaine School for Girls, in Edinburgh, Scotland, teacher extraordinaire Miss Jean Brodie is unmistakably, and outspokenly, in her prime. She is passionate in the application of her unorthodox teaching methods, in her attraction to the married art master, Teddy Lloyd, in her affair with the bachelor music master, Gordon Lowther, and—most important—in her dedication to "her girls," the students she selects to be her crème de la crème. Fanatically devoted, each member of the Brodie set—Eunice, Jenny, Mary, Monica, Rose, and Sandy—is "famous for something," and Miss Brodie strives to bring out the best in each one. Determined to instill in them independence, passion, and ambition, Miss Brodie advises her girls, "Safety does not come first. Goodness, Truth, and Beauty come first. Follow me."
And they do. But one of them will betray her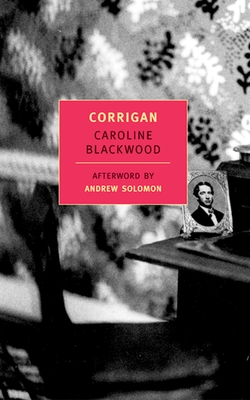 Corrigan
By Caroline Blackwood
$16.45
ISBN: 9781590170069
Availability: Usually Ships in 1-5 Days
Published: 2002-06-30T04:00:00.18Z

Tuesday, November 2 -- 6pm
Corrigan is at once a mordant comedy of manners and a very modern morality play. Since her husband's death, the increasingly frail Mrs. Blunt has had only her trips to his grave to look forward to. Her raucous housekeeper's conversation, and cooking, are best forgotten. Nadine, her daughter, is an infrequent, uneasy visitor. Then one day a charming, wheelchair-bound Irishman shows up at Mrs. Blunt's door in search of charitable contributions. Corrigan is an arch manipulator, Mrs. Blunt is his mark, and before long we realize that they are made for each other. As the two grow ever more entrenched, Nadine fears for her mother's safety (or is it for her own inheritance?). With Corrigan Caroline Blackwood takes a long, hard look at our dearly beloved notions of saints and sinners, victims and villains, patrimony and present pleasure—and winks.