BOOK CLUBS
Our in-person book club meetings resumed in June 2021! Our adult book buyer, Lori Feathers, facilitates these interesting and lively discussions about fiction and nonfiction titles each month. Join us to share your opinions and glean a deeper or different understanding of books from other readers. Everyone is welcome!
Past Book Club Selections
2021 Book Club
2020 Book Club
2019 Book Club
2018 Book Club
2017 Book Club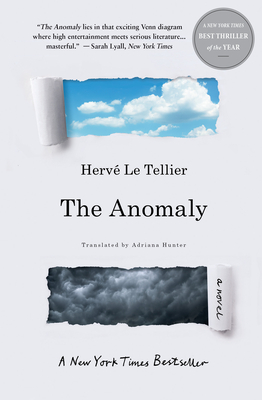 The Anomaly: A Novel
By Hervé Le Tellier
$16.99
ISBN: 9781635421699
Availability: Usually Ships in 1-5 Days
Published: 2021-11-23T05:00:00.326Z

Event: Tuesday, February 8 -- 6pm
Who would we be if we had made different choices? Told that secret, left that relationship, written that book? We all wonder—the passengers of Air France 006 will find out.

In their own way, they were all living double lives when they boarded the plane: Blake, a respectable family man who works as a contract killer. Slimboy, a Nigerian pop star who uses his womanizing image to hide that he's gay. Joanna, a Black American lawyer pressured to play the good old boys' game to succeed with her Big Pharma client. Victor Miesel, a critically acclaimed yet largely obscure writer suddenly on the precipice of global fame. About to start their descent to JFK, they hit a shockingly violent patch of turbulence, emerging on the other side to a reality both perfectly familiar and utterly strange. As it charts the fallout of this logic-defying event, The Anomaly takes us on a journey from Lagos and Mumbai to the White House and a top-secret hangar.
In Hervé Le Tellier's most ambitious work yet, high literature follows the lead of a bingeable Netflix series, drawing on the best of genre fiction from "chick lit" to mystery, while also playfully critiquing their hallmarks. An ingenious, timely variation on the doppelgänger theme, it taps into the parts of ourselves that elude us most.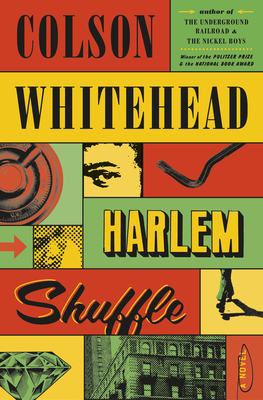 Harlem Shuffle: A Novel
By Colson Whitehead
$28.95
ISBN: 9780385545136
Availability: Usually Ships in 1-5 Days
Published: 2021-09-14T04:00:00.256Z

Event: Tuesday, March 1 -- 6pm
A NEW YORK TIMES NOTABLE BOOK OF THE YEAR • NEW YORK TIMES BEST SELLER • From the two-time Pulitzer Prize-winning author of The Underground Railroad and The Nickel Boys, a gloriously entertaining novel of heists, shakedowns, and rip-offs set in Harlem in the 1960s.
"Ray Carney was only slightly bent when it came to being crooked..." To his customers and neighbors on 125th street, Carney is an upstanding salesman of reasonably priced furniture, making a decent life for himself and his family. He and his wife Elizabeth are expecting their second child, and if her parents on Striver's Row don't approve of him or their cramped apartment across from the subway tracks, it's still home.

Few people know he descends from a line of uptown hoods and crooks, and that his façade of normalcy has more than a few cracks in it. Cracks that are getting bigger all the time.
Cash is tight, especially with all those installment-plan sofas, so if his cousin Freddie occasionally drops off the odd ring or necklace, Ray doesn't ask where it comes from. He knows a discreet jeweler downtown who doesn't ask questions, either.
Then Freddie falls in with a crew who plan to rob the Hotel Theresa—the "Waldorf of Harlem"—and volunteers Ray's services as the fence. The heist doesn't go as planned; they rarely do. Now Ray has a new clientele, one made up of shady cops, vicious local gangsters, two-bit pornographers, and other assorted Harlem lowlifes. Thus begins the internal tussle between Ray the striver and Ray the crook. As Ray navigates this double life, he begins to see who actually pulls the strings in Harlem. Can Ray avoid getting killed, save his cousin, and grab his share of the big score, all while maintaining his reputation as the go-to source for all your quality home furniture needs?

Harlem Shuffle's ingenious story plays out in a beautifully recreated New York City of the early 1960s. It's a family saga masquerading as a crime novel, a hilarious morality play, a social novel about race and power, and ultimately a love letter to Harlem. But mostly, it's a joy to read, another dazzling novel from the Pulitzer Prize and National Book Award-winning Colson Whitehead.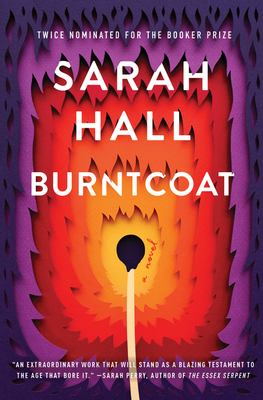 Burntcoat: A Novel
By Sarah Hall
$27.99
ISBN: 9780062657107
Availability: Usually Ships in 1-5 Days
Published: 2021-11-02T04:00:00.305Z

Event: Tuesday, January 4 -- 6pm
In an unnamed British city, the virus is spreading, and like everyone else, the celebrated sculptor Edith Harkness retreats inside. She isolates herself in her immense studio, Burntcoat, with Halit, the lover she barely knows. As life outside changes irreparably, inside Burntcoat, Edith and Halit find themselves changed as well: by the histories and responsibilities each carries and bears, by the fears and dangers of the world outside, and by the progressions of their new relationship. And Burntcoat will be transformed, too, into a new and feverish world, a place in which Edith comes to an understanding of how we survive the impossible—and what is left after we have.
A sharp and stunning novel of art and ambition, mortality and connection, Burntcoat is a major work from "one of our most influential short story writers" (The Guardian). It is an intimate and vital examination of how and why we create—make art, form relationships, build a life—and an urgent exploration of an unprecedented crisis, the repercussions of which are still years in the learning.