BOOK CLUBS
Our in-person book club meetings resumed in June 2021! Our adult book buyer, Lori Feathers, facilitates these interesting and lively discussions about fiction and nonfiction titles each month. Join us to share your opinions and glean a deeper or different understanding of books from other readers. Everyone is welcome!
Past Book Club Selections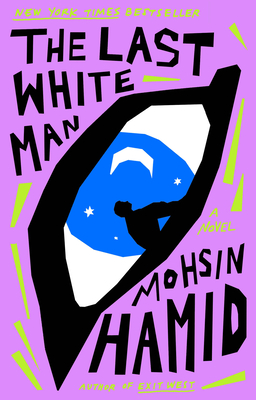 The Last White Man: A Novel
By Mohsin Hamid
$26.00
ISBN: 9780593538814
Availability: Usually Ships in 1-5 Days
Published: 2022-08-02T04:00:00.213Z

Event: Tuesday, October 4 -- 6pm
One morning, a man wakes up to find himself transformed. Overnight, Anders's skin has turned dark, and the reflection in the mirror seems a stranger to him. At first he shares his secret only with Oona, an old friend turned new lover. Soon, reports of similar events begin to surface. Across the land, people are awakening in new incarnations, uncertain how their neighbors, friends, and family will greet them.Some see the transformations as the long-dreaded overturning of the established order that must be resisted to a bitter end. In many, like Anders's father and Oona's mother, a sense of profound loss and unease wars with profound love. As the bond between Anders and Oona deepens, change takes on a different shading: a chance at a kind of rebirth--an opportunity to see ourselves, face to face, anew.

In Mohsin Hamid's "lyrical and urgent" prose (O Magazine), The Last White Man powerfully uplifts our capacity for empathy and the transcendence over bigotry, fear, and anger it can achieve.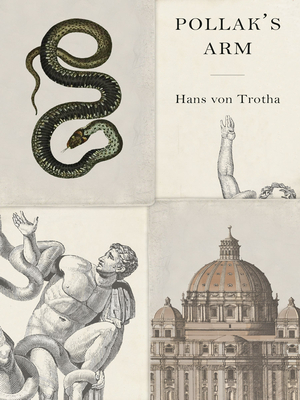 Pollak's Arm
By Hans Von Trotha
$16.95
ISBN: 9781954404007
Availability: Usually Ships in 1-5 Days
Published: 2022-02-15T05:00:00.45Z

Event: Tuesday, September 13 -- 6pm
October 16, 1943, inside the Vatican as darkness descends upon Rome. Having been alerted to the Nazi plan to round up the city's Jewish population the next day, Monsignor F. dispatches an envoy to a nearby palazzo to bring Ludwig Pollak and his family to safety within the papal premises. But Pollak shows himself in no hurry to leave his home and accept the eleventh-hour offer of refuge. Pollak's visitor is obliged to take a seat and listen as he recounts his life story: how he studied archaeology in Prague, his passion for Italy and Goethe, how he became a renowned antiquities dealer and advisor to great collectors like J. P. Morgan and the Austro-Hungarian emperor after his own Jewishness barred him from an academic career, and finally his spectacular discovery of the missing arm from the majestic ancient sculpture of Laoco n and his sons. Torn between hearing Pollak's spellbinding tale and the urgent mission to save the archaeologist from certain annihilation, the Vatican's anxious messenger presses him to make haste and depart. This stunning novel illuminates the chasm between civilization and barbarism by spotlighting a now little-known figure devoted to knowledge and the power of artistic creation.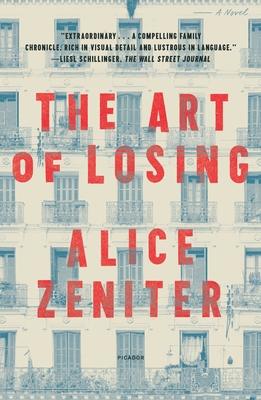 The Art of Losing: A Novel
By Alice Zeniter
$19.00
ISBN: 9781250829269
Availability: Usually Ships in 1-5 Days
Published: 2022-03-22T04:00:00.8Z

Event: Tuesday, August 2 -- 6pm
Naïma knows Algeria only by the artifacts she encounters in her grandparents' tiny apartment in Normandy: the language her grandmother speaks but Naïma can't understand, the food her grandmother cooks, and the precious things her grandmother carried when they fled. Naïma's father claims to remember nothing; he has made himself French. Her grandfather died before he could tell her his side of the story. But now Naïma will travel to Algeria to see for herself what was left behind—including their secrets.

The Algerian War for Independence sent Naïma's grandfather on a journey of his own, from wealthy olive grove owner and respected veteran of the First World War, to refugee spurned as a harki by his fellow Algerians in the transit camps of southern France, to immigrant barely scratching out a living in the north. The long battle against colonial rule broke apart communities, opened deep rifts within families, and saw the whims of those in even temporary power instantly overturn the lives of ordinary people. Where does Naïma's family fit into this history? How do they fit into France's future?

Alice Zeniter's The Art of Losing is a powerful, moving family novel that spans three generations across seventy years and two shores of the Mediterranean Sea. It is a resonant people's history of Algeria and its diaspora. It is a story of how we carry on in the face of loss: loss of country, identity, language, connection. Most of all, it is an immersive, riveting excavation of the inescapable legacies of colonialism, immigration, family, and war.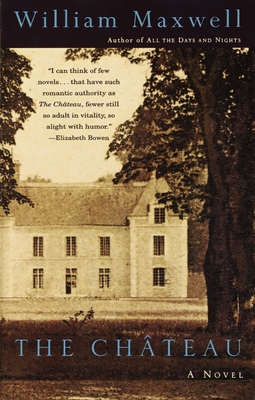 The Chateau
By William Maxwell
$18.70
ISBN: 9780679761563
Availability: Backordered
Published: 1995-11-07T05:00:00.31Z

EVENT: TUESDAY, JULY 5 -- 6pm
It is 1948 and a young American couple arrive in France for a holiday, full of anticipation and enthusiasm. But the countryside and people are war-battered, and their reception at the Chateau Beaumesnil is not all the open-hearted Americans could wish for.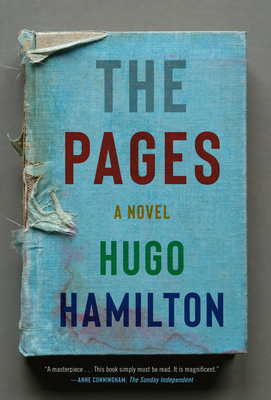 The Pages: A novel
By Hugo Hamilton
$28.00
ISBN: 9780593320662
Availability: Usually Ships in 1-5 Days
Published: 2022-02-01T05:00:00.31Z

Event: Tuesday, June 7 -- 6pm
An entirely original novel in which a book—Joseph Roth's masterpiece Rebellion—narrates its own astonishing life story, from 1930s Germany to the present day, at the heart of a gripping mystery.
"A powerful, powerful piece of work." —Colum McCann, best-selling author of Apeirogon

One old copy of the novel Rebellion sits in Lena Knecht's tote bag, about to accompany her on a journey from New York to Berlin in search of a clue to the hand-drawn map on its last page. It is the brilliantly captivating voice of this novel—a first edition nearly burned by Nazis in May 1933—that is our narrator.

Fast-paced and tightly plotted, The Pages brings together a multitude of dazzling characters, real and invented, in a sweeping story of survival, chance, and the joys and struggles of love. At its center are Roth, an Austrian Jewish author on the run, and his wife, Friederike, who falls victim to mental illness as Europe descends into war. With vivid evocations of Germany under Nazism and today, The Pages dramatically illuminates the connections between past and present as it looks at censorship, oppression, and violence. Here is a propulsive, inspiring tale of literature over a hundred years: a novel for book lovers everywhere that will bring a fresh audience to this acclaimed writer.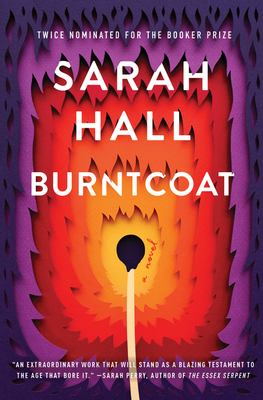 Burntcoat: A Novel
By Sarah Hall
$27.99
ISBN: 9780062657107
Availability: Usually Ships in 1-5 Days
Published: 2021-11-02T04:00:00.305Z

Event: Tuesday, January 4 -- 6pm
In an unnamed British city, the virus is spreading, and like everyone else, the celebrated sculptor Edith Harkness retreats inside. She isolates herself in her immense studio, Burntcoat, with Halit, the lover she barely knows. As life outside changes irreparably, inside Burntcoat, Edith and Halit find themselves changed as well: by the histories and responsibilities each carries and bears, by the fears and dangers of the world outside, and by the progressions of their new relationship. And Burntcoat will be transformed, too, into a new and feverish world, a place in which Edith comes to an understanding of how we survive the impossible—and what is left after we have.
A sharp and stunning novel of art and ambition, mortality and connection, Burntcoat is a major work from "one of our most influential short story writers" (The Guardian). It is an intimate and vital examination of how and why we create—make art, form relationships, build a life—and an urgent exploration of an unprecedented crisis, the repercussions of which are still years in the learning.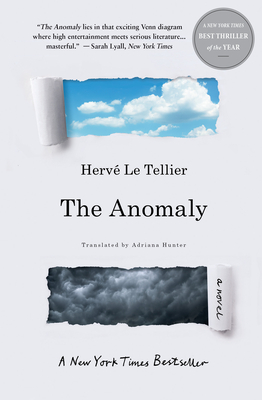 The Anomaly: A Novel
By Hervé Le Tellier
$16.99
ISBN: 9781635421699
Availability: Usually Ships in 1-5 Days
Published: 2021-11-23T05:00:00.326Z

Event: Tuesday, February 8 -- 6pm
Who would we be if we had made different choices? Told that secret, left that relationship, written that book? We all wonder—the passengers of Air France 006 will find out.

In their own way, they were all living double lives when they boarded the plane: Blake, a respectable family man who works as a contract killer. Slimboy, a Nigerian pop star who uses his womanizing image to hide that he's gay. Joanna, a Black American lawyer pressured to play the good old boys' game to succeed with her Big Pharma client. Victor Miesel, a critically acclaimed yet largely obscure writer suddenly on the precipice of global fame. About to start their descent to JFK, they hit a shockingly violent patch of turbulence, emerging on the other side to a reality both perfectly familiar and utterly strange. As it charts the fallout of this logic-defying event, The Anomaly takes us on a journey from Lagos and Mumbai to the White House and a top-secret hangar.
In Hervé Le Tellier's most ambitious work yet, high literature follows the lead of a bingeable Netflix series, drawing on the best of genre fiction from "chick lit" to mystery, while also playfully critiquing their hallmarks. An ingenious, timely variation on the doppelgänger theme, it taps into the parts of ourselves that elude us most.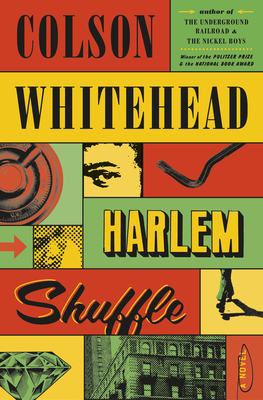 Harlem Shuffle: A Novel
By Colson Whitehead
$28.95
ISBN: 9780385545136
Availability: Usually Ships in 1-5 Days
Published: 2021-09-14T04:00:00.256Z

Event: Tuesday, March 1 -- 6pm
A NEW YORK TIMES NOTABLE BOOK OF THE YEAR • NEW YORK TIMES BEST SELLER • From the two-time Pulitzer Prize-winning author of The Underground Railroad and The Nickel Boys, a gloriously entertaining novel of heists, shakedowns, and rip-offs set in Harlem in the 1960s.
"Ray Carney was only slightly bent when it came to being crooked..." To his customers and neighbors on 125th street, Carney is an upstanding salesman of reasonably priced furniture, making a decent life for himself and his family. He and his wife Elizabeth are expecting their second child, and if her parents on Striver's Row don't approve of him or their cramped apartment across from the subway tracks, it's still home.

Few people know he descends from a line of uptown hoods and crooks, and that his façade of normalcy has more than a few cracks in it. Cracks that are getting bigger all the time.
Cash is tight, especially with all those installment-plan sofas, so if his cousin Freddie occasionally drops off the odd ring or necklace, Ray doesn't ask where it comes from. He knows a discreet jeweler downtown who doesn't ask questions, either.
Then Freddie falls in with a crew who plan to rob the Hotel Theresa—the "Waldorf of Harlem"—and volunteers Ray's services as the fence. The heist doesn't go as planned; they rarely do. Now Ray has a new clientele, one made up of shady cops, vicious local gangsters, two-bit pornographers, and other assorted Harlem lowlifes. Thus begins the internal tussle between Ray the striver and Ray the crook. As Ray navigates this double life, he begins to see who actually pulls the strings in Harlem. Can Ray avoid getting killed, save his cousin, and grab his share of the big score, all while maintaining his reputation as the go-to source for all your quality home furniture needs?

Harlem Shuffle's ingenious story plays out in a beautifully recreated New York City of the early 1960s. It's a family saga masquerading as a crime novel, a hilarious morality play, a social novel about race and power, and ultimately a love letter to Harlem. But mostly, it's a joy to read, another dazzling novel from the Pulitzer Prize and National Book Award-winning Colson Whitehead.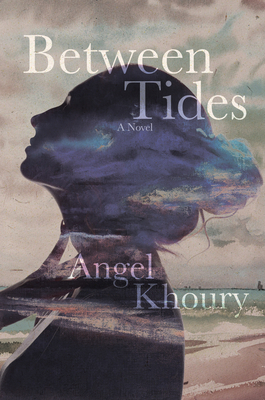 Between Tides
By Angel Khoury
$24.95
ISBN: 9781950539321
Availability: Usually Ships in 1-5 Days
Published: 2021-08-09T04:00:00.22Z

Event: Tuesday, April 5 -- 6pm
A captivating historical novel set on Cape Cod and North Carolina's Outer Banks, perfect for readers of Where the Crawdads Sing and Marilynne Robinson's Housekeeping
1890s, Cape Cod: Between tides, a man deserts his wife and his post as keeper of the Chatham Beach Lifesaving Station to start a new family far to the south, at Cape Hatteras.
1940s: His daughter, en route to serve in World War II with the Red Cross, travels to Cape Cod where she meets his first wife, Blythe, reanimating a life she had long buried: memories of her courtship, her bitter losses, and her husband's slow-motion vanishing.
Set on two wild seascapes, Cape Cod and North Carolina's Outer Banks, Between Tides is a lyrical novel for readers of Virginia Woolf, Djuna Barnes, and Marilynne Robinson--a story of two women stitching together a family ripped at the seams and discovering that even through absence, love's presence is everlasting.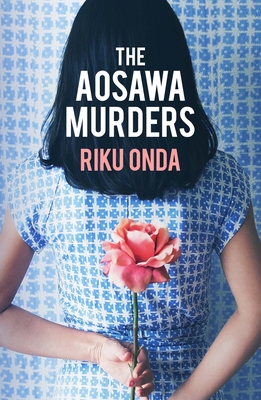 The Aosawa Murders
By Riku Onda
$14.95
ISBN: 9781912242245
Availability: Usually Ships in 1-5 Days
Published: 2020-02-18T05:00:00.48Z

Event: Tuesday, May 3 -- 6pm
Selected by NYT as one of MOST NOTABLE BOOKS of 2020.
On a stormy summer day the Aosawas, owners of a prominent local hospital, host a large birthday party. The occasion turns into tragedy when 17 people die from cyanide in their drinks. The only surviving links to what might have happened are a cryptic verse that could be the killer's, and the physician's bewitching blind daughter, Hisako, the only person spared injury.
But the youth who emerges as the prime suspect commits suicide that October, effectively sealing his guilt while consigning his motives to mystery. The police are convinced that Hisako had a role in the crime, as are many in the town, including the author of a bestselling book about the murders written a decade after the incident, who was herself a childhood friend of Hisako' and witness to the discovery of the murders. The truth is revealed through a skilful juggling of testimony by different voices: family members, witnesses and neighbours, police investigators and of course the mesmerizing Hisako herself.