BOOK CLUB
Our in-person book club meetings resumed in June 2021! Our adult book buyer, Lori Feathers, facilitates these interesting and lively discussions about fiction and nonfiction titles each month. Join us to share your opinions and glean a deeper or different understanding of books from other readers. Everyone is welcome!
__________________________
Past Book Club Selections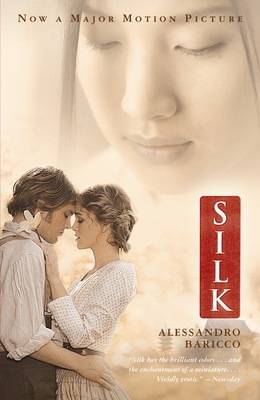 Silk (Movie Tie-in Edition) (Vintage International)
By Alessandro Baricco

ISBN: 9780307277978
Availability: Special Order
Published: 2007-08-28T04:00:00.239Z

Event: Tuesday, February 7, 2023 6PM
The year is 1861. Hervé Joncour is a French merchant of silkworms, who combs the known world for their gemlike eggs. Then circumstances compel him to travel farther, beyond the edge of the known, to a country legendary for the quality of its silk and its hostility to foreigners: Japan.There Joncour meets a woman. They do not touch; they do not even speak. And he cannot read the note she sends him until he has returned to his own country. But in the moment he does, Joncour is possessed.
ABOUT THE AUTHOR
---
Alessandro Baricco was born in Turin in 1958. He is the author of two previous novels, Castelli di rabbia, which won the Prix Médicis in France and the Selezione Campiello prize in Italy, and Ocean-Sea, which won the Viareggio and Palazzo del Bosco prizes. He has also written essays in the field of musicology. Silk became an immediate bestseller in Italy and has been translated into twenty-seven languages.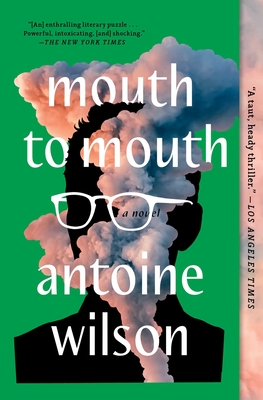 Mouth to Mouth: A Novel
By Antoine Wilson
$17.00
ISBN: 9781982181819
Availability: Usually Ships in 1-5 Days
Published: 2023-01-17T05:00:00.16Z

Event: Tuesday, March 7, 2023 6PM
ONE OF BARACK OBAMA'S FAVORITE BOOKS OF 2022

In a first-class lounge at JFK airport, our narrator listens as Jeff Cook, a former classmate he only vaguely remembers, shares the uncanny story of his adult life—a life that changed course years before, the moment he resuscitated a drowning man.

Jeff reveals that after that traumatic, galvanizing morning on the beach, he was compelled to learn more about the man whose life he had saved, convinced that their fates were now entwined. But are we agents of our fate—or are we its pawns? Upon discovering that the man is renowned art dealer Francis Arsenault, Jeff begins to surreptitiously visit his Beverly Hills gallery. Although Francis does not seem to recognize him as the man who saved his life, he nevertheless casts his legendary eye on Jeff and sees something worthy. He takes the younger man under his wing, initiating him into his world, where knowledge, taste, and access are currency; a world where value is constantly shifting and calling into question what is real, and what matters. The paths of the two men come together and diverge in dizzying ways until the novel's staggering ending.

Sly, suspenseful, and "gloriously addicting" (BuzzFeed), Mouth to Mouth masterfully blurs the line between opportunity and exploitation, self-respect and self-delusion, fact and fiction—exposing the myriad ways we deceive each other, and ourselves.
About the Author
---
Antoine Wilson is the author of the novels Panorama City and The Interloper. His work has appeared in The Paris Review, StoryQuarterly, Best New American Voices, and the Los Angeles Times, among other publications, and he is a contributing editor of A Public Space. A graduate of the Iowa Writers' Workshop and recipient of a Carol Houck Smith Fiction Fellowship from the University of Wisconsin, he lives in Los Angeles. His website is: AntoineWilson.com.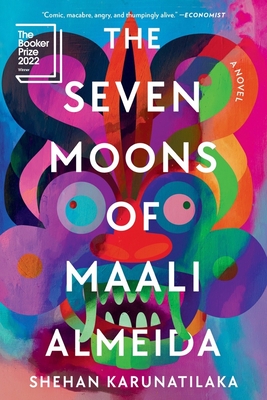 The Seven Moons of Maali Almeida
By Shehan Karunatilaka
$18.95
ISBN: 9781324064824
Availability: Usually Ships in 1-5 Days
Published: 2022-11-01T04:00:00.304Z

Event: Tuesday, January 3, 2023 6PM
Winner of the 2022 Booker Prize, The Seven Moons of Maali Almeida is a searing satire set amid the mayhem of the Sri Lankan civil war.
Colombo, 1990. Maali Almeida—war photographer, gambler, and closet queen—has woken up dead in what seems like a celestial visa office. His dismembered body is sinking in the serene Beira Lake and he has no idea who killed him. In a country where scores are settled by death squads, suicide bombers, and hired goons, the list of suspects is depressingly long, as the ghouls and ghosts with grudges who cluster round can attest. But even in the afterlife, time is running out for Maali. He has seven moons to contact the man and woman he loves most and lead them to the photos that will rock Sri Lanka.
Ten years after his prize-winning novel Chinaman established him as one of Sri Lanka's foremost authors, Shehan Karunatilaka is back with a "thrilling satire" (Economist) and rip-roaring state-of-the-nation epic that offers equal parts mordant wit and disturbing, profound truths.
ABOUT THE AUTHOR
---
Shehan Karunatilaka is the award-winning author of Chinaman: The Legend of Pradeep Mathew. The Seven Moons of Maali Almeida is his second novel. Born in Colombo, Sri Lanka, he studied in New Zealand and has lived and worked in London, Amsterdam, and Singapore.