We are excited to host Erika T. Wurth in the store on November 12th at 4:00.
---
DESCRIPTION
---
Erika T. Wurth's White Horse is a gritty, vibrant debut novel about an Indigenous woman who must face her past when she discovers a bracelet haunted by her mother's spirit.

Some people are haunted in more ways than one.

Kari James, Urban Native, is a fan of heavy metal, ripped jeans, Stephen King novels, and dive bars. She spends most of her time at her favorite spot in Denver, the White Horse. When her cousin Debby finds an old family bracelet that once belonged to Kari's mother, it inadvertently calls up both her mother's ghost and a monstrous entity, and her willful ignorance about her past is no longer sustainable…

Haunted by visions of her mother and hunted by this mysterious creature, Kari must search for what happened to her mother all those years ago. Her father, permanently disabled from a car crash, can't help her. Her Auntie Squeaker seems to know something but isn't eager to give it all up at once. Debby's anxious to help, but her controlling husband keeps getting in the way. Kari's journey toward a truth long denied by both her family and law enforcement forces her to confront her dysfunctional relationships, thoughts about a friend she lost in childhood, and her desire for the one thing she's always wanted but could never have.
ABOUT THE AUTHOR
---
Erika T. Wurth's work has appeared in numerous journals, including Buzzfeed and The Kenyon Review. White Horse is her debut novel. She is a Kenyon Review Writers Workshop Scholar, attended the Tin House Summer Workshop, and is a narrative artist for the Meow Wolf Denver installation. She is of Apache/Chickasaw/Cherokee descent.
Saturday, November 12th, 4:00PM
Event address:
5600 W Lovers Ln Suite 142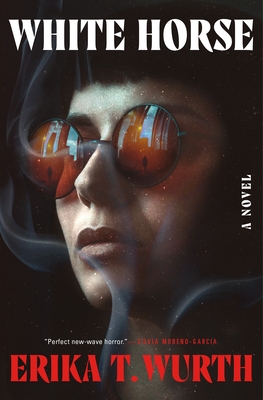 White Horse: A Novel
By Erika T. Wurth


$27.99

ISBN: 9781250847652
Availability: On Our Shelves Now
Published: Flatiron Books - November 1st, 2022
---
Homepage Blurb:
We are excited to host Erika T. Wurth in the store on November 12th at 4:00.