Tuesday, February 6th, 7:00PM
Event address:
10720 Preston Road
Ste 1009B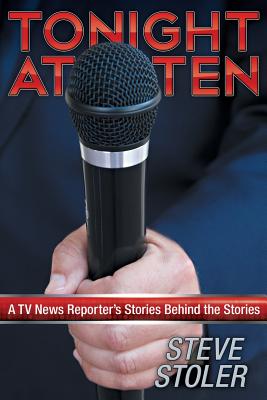 Tonight at Ten: A TV News Reporter's Stories Behind the Stories
By Steve Stoler

ISBN: 9781457549397
Availability: Special Order
Published: 2016-09-23T04:00:00.266Z

Steve Stoler's life as a television news reporter was anything but ordinary. He shared his personal cancer battle on the public airwaves. A former president embarrassed Steve in front of hundreds of people. A man who walked into a daycare center with a gun explained to Steve why he held dozens of children hostage. He spent days covering an earthquake that never happened. One story became so personal to Steve, he helped make a dying man's last wish come to fruition.
Millions of Americans watch local television news every day. But few viewers ever see or hear the incredible and often bizarre "stories behind the stories" from the reporter's perspective. Tantalizing information and compelling back stories are regularly left on the cutting room floor. In TONIGHT AT TEN, veteran Emmy Award winning reporter Steve Stoler reveals his "Stories behind the Stories" from some of the most fascinating assignments of his 34 year career. Steve humorously describes his ascent to major market television news in Dallas after stints at some of the smallest and worst television stations in the country. He shares a wide array of powerful stories, from his gripping eyewitness accounts of disasters, executions and his coverage of the rescue of Jessica McClure, a toddler who became "everyone's baby" after spending 58 hours trapped in a West Texas well. Steve takes the "gloves off" on how social media and corporate downsizing are impacting the industry and why so many experienced broadcast journalists are leaving.