Interabang Books is excited to host Chris Panatier in store April 12th at 6pm. Join us as we celebrate the release of his newest sci-fi novel, STRINGERS! Read about it below. See Chris's debut novel, THE PHLEBOTOMIST, a dystopian sci-fi novel, below as well.
Want a signed copy but can't make it to the event? We are happy to ship a signed copy anywhere across the country, just select Economy or Priority shipping at checkout under "Calculate shipping cost".
Chris Panatier lives in Dallas, Texas, with his wife, daughter, and a fluctuating herd of animals resembling dogs (one is almost certainly a goat). He writes short stories and novels, "plays" the drums, and draws album covers for metal bands. Chris's debut novel, The Phlebotomist, was on the "Recommended Reading" list for Bram Stoker Award 2020. Plays himself on twitter @chrisjpanatier.
---
ABOUT THE BOOK - STRINGERS
A genius is abducted by an alien bounty-hunter for the location of a powerful inter-dimensional object. Trouble is, he can't remember a thing.
Ben isn't exactly a genius, but he has an immense breadth of knowledge. Whether it's natural science (specifically the intricacies of bug sex), or vintage timepieces, he can spout facts and information with the best of experts. He just can't explain why he knows any of it. Another thing he knows is the location of the Chime. What it is or why it's important, he can't say.
But this knowledge is about to get him in a whole heap of trouble, as a trash-talking, flesh construct bounty hunter is on his tail and looking to sell him to the highest bidder. And being able to describe the mating habits of Brazilian bark lice won't be enough to get him out of it.
Tuesday, April 12th, 6:00PM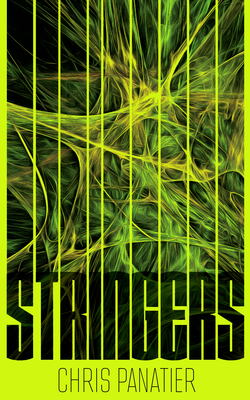 Stringers
By Chris Panatier


$15.99

ISBN: 9780857669629
Availability: NOT IN STOCK - Usually arrives in 7 - 14 business days
Published: Angry Robot - April 12th, 2022
---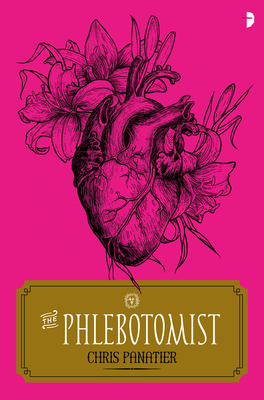 The Phlebotomist
By Chris Panatier


$15.99

ISBN: 9780857668615
Availability: On Our Shelves Now
Published: Angry Robot - September 8th, 2020
---
Homepage Blurb:
STRINGERS on Tuesday, 4/12 at 6:00pm with author Chris Panatier! In-Store Discussion and Signing