Join us for a special event with Swanee Hunt and Helen LaKelly Hunt, in conversation about strong women across the world and throughout history.
Read more about their books below!
Friday, April 27th, 6:00PM
Event address:
10720 Preston Road
Ste 1009B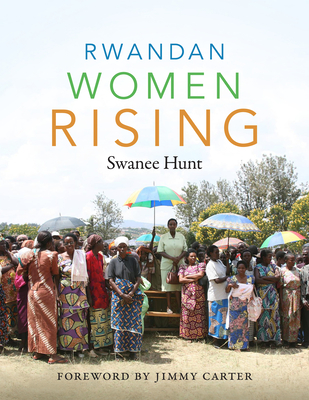 Rwandan Women Rising
By Swanee Hunt

ISBN: 9780822362579
Availability: Special Order
Published: 2017-06-06T04:00:00.156Z

In the spring of 1994, the tiny African nation of Rwanda was ripped apart by a genocide that left nearly a million dead. Neighbors attacked neighbors. Family members turned against their own. After the violence subsided, Rwanda's women--drawn by the necessity of protecting their families--carved out unlikely new roles for themselves as visionary pioneers creating stability and reconciliation in genocide's wake. Today, 64 percent of the seats in Rwanda's elected house of Parliament are held by women, a number unrivaled by any other nation.
While news of the Rwandan genocide reached all corners of the globe, the nation's recovery and the key role of women are less well known. In RWANDAN WOMEN RISING, Swanee Hunt shares the stories of some seventy women--heralded activists and unsung heroes alike--who overcame unfathomable brutality, unrecoverable loss, and unending challenges to rebuild Rwandan society. Hunt, who has worked with women leaders in sixty countries for over two decades, points out that Rwandan women did not seek the limelight or set out to build a movement; rather, they organized around common problems such as health care, housing, and poverty to serve the greater good. Their victories were usually in groups and wide ranging, addressing issues such as rape, equality in marriage, female entrepreneurship, reproductive rights, education for girls, and mental health.
These women's accomplishments provide important lessons for policy makers and activists who are working toward equality elsewhere in Africa and other postconflict societies. Their stories, told in their own words via interviews woven throughout the book, demonstrate that the best way to reduce suffering and to prevent and end conflicts is to elevate the status of women throughout the world.
---
ABOUT THE AUTHOR
Swanee Hunt chairs the Washington-based Institute for Inclusive Security. During her tenure as U.S. ambassador to Austria (1993-97), she hosted negotiations and symposia focused on securing peace in the neighboring Balkan states. She is the Eleanor Roosevelt Lecturer in Public Policy at Harvard University's John F. Kennedy School of Government, CEO of Hunt Alternatives, and a member of the U.S. Council on Foreign Relations. She has appeared on CNN, MSNBC, Fox News, and NPR and written for Foreign Affairs, Foreign Policy, the International Herald Tribune, Chicago Tribune, Los Angeles Times, and Boston Globe, among other publications. She is the author of Worlds Apart: Bosnian Lessons for Global Security, Half-Life of a Zealot, and This Was Not Our War: Bosnian Women Reclaiming the Peace, all also published by Duke University Press.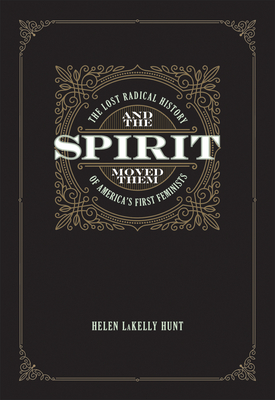 And the Spirit Moved Them: The Lost Radical History of America's First Feminists
By Helen Lakelly Hunt

ISBN: 9781558614291
Availability: Usually Ships in 1-5 Days
Published: 2017-05-16T04:00:00.135Z

A decade prior to the Seneca Falls Convention, black and white women joined together at the 1837 Anti-Slavery Convention in the first instance of political organizing by American women, for American women.
United by their determination to reshape a society that told women to ignore the mechanisms of power, these pioneers converged abolitionism and women's rights. Incited by "holy indignation," they believed it was their God-given duty to challenge both slavery and patriarchy. Although the convention was written out of history largely for both its religious and interracial character, these women created a blueprint for an intersectional feminism that was centuries ahead of its time.
Part historical investigation, part personal memoir, Hunt traces how her research into nineteenth-century organizing led her to become one of the most significant philanthropists in modern history. Hunt's journey to confront her position of power meant taking control of an oil fortune, being deployed on her behalf but without her knowledge, and acknowledging the feminist faith animating her life's work.
---
ABOUT THE AUTHOR
Helen LaKelly Hunt, PhD, is a philanthropist, activist, and scholar. She helped found several organizations, including the Sister Fund, Women Moving Millions, and the Women's Funding Network. She is the author of Faith and Feminism and the coauthor of bestsellers including Giving the Love That Heals and Making Marriage Simple.