Friday, February 9th, 7:00PM
Event address:
10720 Preston Road
Ste 1009B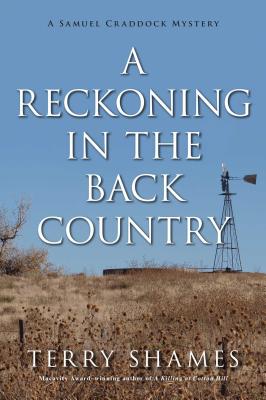 A Reckoning in the Back Country: A Samuel Craddock Mystery (Samuel Craddock Mysteries)
By Terry Shames

ISBN: 9781633883673
Availability: Special Order
Published: 2018-01-09T05:00:00.8Z

Acting Police Chief Samuel Craddock investigates the murder of a visiting physician, whose mangled body is found in the woods.
When Lewis Wilkins, a physician with a vacation home in Jarrett Creek, is attacked by vicious dogs, and several pet dogs in the area around Jarrett Creek disappear, Police Chief Samuel Craddock suspects that a dog fighting ring is operating in his territory. He has to tread carefully in his investigation, since lawmen who meddle in dog fighting put their lives at risk. The investigation is hampered because Wilkins is not a local.
Craddock's focus on the investigation is thrown off by the appearance of a new woman in his life, as well as his accidental acquisition of a puppy.
Digging deeper, Craddock discovers that the public face Wilkins presented was at odds with his private actions. A terrible mistake led to his disgrace as a physician, and far from being a stranger, he has ongoing acquaintances with a number of county residents who play fast and loose with the law.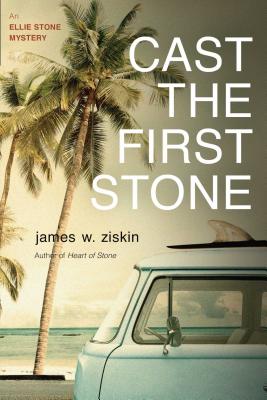 Cast the First Stone: An Ellie Stone Mystery (Ellie Stone Mysteries #5)
By James W. Ziskin

ISBN: 9781633882812
Availability: Special Order
Published: 2017-06-06T04:00:00.156Z

February 1962 Tony Eberle has just scored his first role in a Hollywood movie, and the publisher of his hometown newspaper in upstate New York wants a profile of the local boy who's made good. Reporter Ellie Stone is dispatched to Los Angeles for the story. But when she arrives on set to meet her subject, Tony has vanished. The director is apoplectic, Tony's agent is stumped, and the producer is found murdered. Ellie is on the story, diving headfirst into a treacherous demimonde of Hollywood wannabes, beautiful young men, desperately ambitious ingenues, panderers, and pornography hobbyists. Then there are some real movie stars with reputations to protect. To find the killer, Ellie must separate the lies from the truth, unearthing secrets no one wants revealed along the way. But before she can solve the producer's murder, she must locate Tony Eberle.