We are excited to host Ramona Reeves and Steve Adams to discuss their books, on Monday, October 17th at 6:00.
---
DESCRIPTION
---
Happiness and connection prove fickle in this debut collection of eleven linked stories introducing Babbie and Donnie. She is a thrice-divorced former call girl, and he is a sobriety-challenged trucker turned yogi. Along with their community of exes, in-laws, and coworkers, Babbie and Donnie share a longing to reforge their lives, a task easier said than done in Mobile, Alabama, which bears its own share of tainted history. Despite overwhelming challenges and the ever-looming specters of status, race, and class, the characters in It Falls Gently All Around and Other Stories strive for versions of the American dream through modern and often unconventional means. Told with humor and honesty, these stories remind us not only about the fallibility of being human and the resistance of some to change but also about finding redemption in unlikely places.
ABOUT THE AUTHOR
---
Ramona Reeves grew up in Alabama. She has won the Nancy D. Hargrove Editors' Prize and been an A Room of Her Own fellow and a resident at the Kimmel Nelson Harding Center for the Arts. Her writing has appeared in the Southampton Review, New South, Bayou Magazine, Texas Highways, and others.
---
DESCRIPTION
---
John Martin, a talented graphic designer employed as a word processor for a prestigious New York investment bank, has happily left behind Texas and his alcoholic, emotionally absent mother. It is the height of the personal computer revolution and the AIDS epidemic, and gentrification is sweeping the city. Alena Marino, John's supervisor, is an Italian immigrant who shares his hustle and grit, aggressively building a new life for herself. As their affair begins, John imagines himself the perfect lover for Alena, fulfilling her desires without expectation that she leave her husband. But when his oldest sister arrives in town unannounced, he is forced to confront his damaged past and serial history of relationships with stunningly gorgeous, emotionally complex women.

John's journey to understand the roots of his compulsion to "save" those around him is both aided and thwarted by his relationship with his colleague Jeremy Crawford. Alena's closest confidant, Jeremy shares an intimacy with her that fuels John's jealousy. Meanwhile, Jeremy finds himself drawn to John and, as his confidant too, participates in the drama of John and Alena's relationship. As John slowly begins to understand the flawed and wounded experience of love that has followed him through life, he learns how to open himself to true friendship—and to true loss. Set in the midst of cultural upheaval, this powerful novel reverberates across the decades.
ABOUT THE AUTHOR
---
Steve Adams is a writer and editor based in Memphis, Tennessee. His short stories have appeared in Glimmer Train, the Missouri Review, Chicago Review, and elsewhere. His nonfiction has won a Pushcart Prize and his plays have been produced in New York City.
Monday, October 17th, 6:00PM
Event address:
5600 W Lovers Ln Suite 142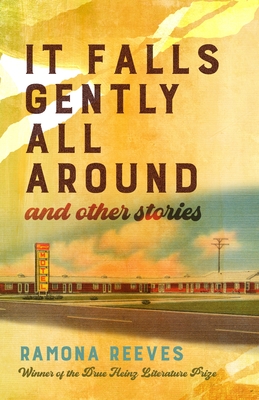 It Falls Gently All Around and Other Stories (Pitt Drue Heinz Lit Prize)
By Ramona Reeves


$23.00

ISBN: 9780822947493
Availability: On Our Shelves Now
Published: University of Pittsburgh Press - October 4th, 2022
---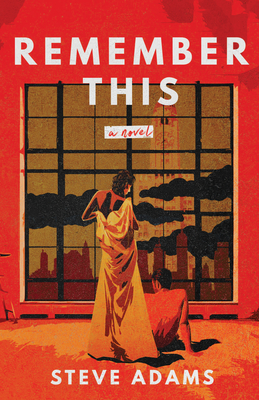 Remember This
By Steve Adams


$17.95

ISBN: 9780299339241
Availability: NOT IN STOCK - Usually arrives in 7 - 14 business days
Published: University of Wisconsin Press - October 11th, 2022
---
Homepage Blurb:
We are excited to host Ramona Reeves and Steve Adams to discuss their books, on Monday, October 17th at 6:00.