Tuesday, May 29th, 7:00PM
Event address:
10720 Preston Road
Ste 1009B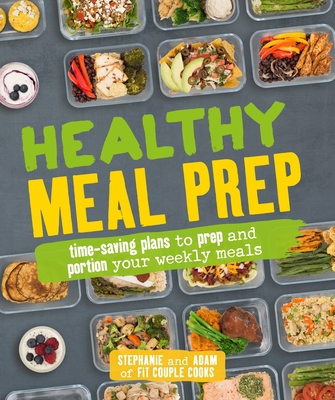 Healthy Meal Prep: Time-saving plans to prep and portion your weekly meals
By Stephanie Tornatore

ISBN: 9781465464866
Availability: Special Order
Published: 2017-12-12T05:00:00.345Z

The most complete, easiest-to-follow full-color cookbook devoted to meal prep strategy, with 12 weekly meal plans, each with 4 unique recipes for 6 days of breakfasts, lunches, and dinners.
Achieve your diet goals, maximize your time, and save money with meal plans and recipes. Planning ahead is the best way to ensure success when you're trying to eat healthy, but figuring out what to make and eat each week can be overwhelming. Featuring a Prep Day Action Plan for each week with step-by-step guidance on how to execute your meal prep, including time-saving shortcuts, simple strategies for making meal prep work for your diet, budget, and lifestyle, and complete nutritional information for every recipe to help manage diet goals, Healthy Meal Prep does the work for you with meal plans and recipes that guide you through preparing a week's worth of wholesome, balanced meals in just a few hours.
---
ABOUT THE AUTHORS
Adam Bannon and Stephanie Tornatore are the husband-and-wife team behind the highly successful YouTube channel Fit Couple Cooks, where they share their passion for health, nutrition, and cooking with more than 375,000 subscribers. Their viral meal prep videos have given thousands of people the tools to make healthy eating a way of life.