Join us for a special story time with Sue Barker, reading A Boar Named Bob.
The Boar Named Bob was written and illustrated in 1992 by ten-year-old Cole Barker. Cole lived life to the fullest. Cole's life ended in 2017 at age thirty-five while skiing in the Colorado Rockies. The book was brought to his family by his fifth-grade teacher when she attended his memorial service. She had kept the book for 25 years and used it in her classroom as a model for other little boys to go by. Proceeds from this book go to the Cole Barker Memorial Scholarship Fund in Mount Vernon, Texas. Funds are used for senior scholarships. All graduates that meet the criteria apply through the website, not just Mount Vernon graduates. To date, we have awarded nine scholarships.

The book is currently on tour, beginning Christmas at the Dallas Heritage Village Candlelight event held in old Dallas City Park, Phoenix, Arizona at Art of the Cowgirl, The Winnsboro Texas Book Festival, and most recently at Western Heritage Classic in Abilene, Texas.



boarnamedbob.com

Bob is a boar who loves to play in the mud. When Bob meets Freddy the frog, there is even more fun to be had in the mud with his new friend. That is until Bob smells corn and gets caught in a hog trap! Bob and Freddy learn about teamwork, friendship, and overcoming obstacles in The Boar Named Bob.
Saturday, August 13th, 10:30AM
Event address:
5600 W Lovers Ln Suite 142 Where is human nature so weak as in the bookstore? ~Henry Ward Beecher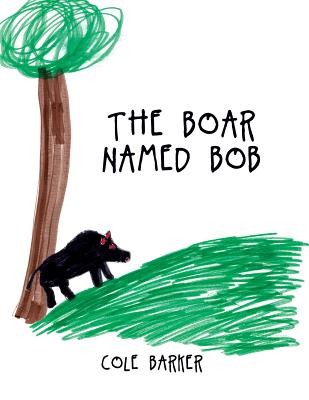 Boar Named Bob
By Cole Barker


$16.49
Out of Stock Indefinitely
ISBN: 9781612542966
Published: Brown Books Publishing - May 30th, 2019
---
Homepage Blurb:
Join us for a special story time with Sue Barker, reading A Boar Named Bob.