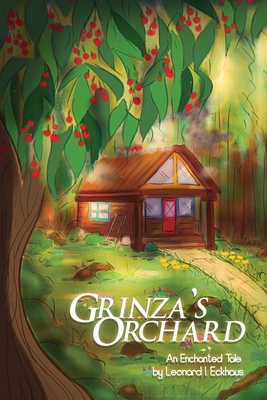 $14.49

NOT IN STOCK - Usually arrives in 7 - 14 business days
Description
---
*** Winner of Mom's Choice Awards' Honoring Excellence & Maincrest Media Book Award ***
Grinza's Orchard is an award winning fairy tale novelette for tweens about a Gypsy girl growing up in the early 1900's in Cojasca, a small village in Romania.
At five years old, Grinza is gifted her own cherry tree. This fruit tree becomes the centerpiece of the story as she dreams of one day having her own full-blown cherry orchard.
Grinza faces many problems such as an unwanted boy who is attracted to her, a terribly hard decision she has to make to save her parents from illness during the coldest winter on record in their village, and suddenly losing her own cherry orchard after achieving her life's dream.
Grinza seeks help by visiting the witch Auntie Angelina and the Guru Sylvanus, who live in a cave atop a nearby mountain.
You will fall in love with Grinza...
Laugh with her as she is willing to try anything to get rid of her freckles... cry with her as she gives up her greatest possession to save her parents... cheer for her as she reaches her lifelong dream... and follow her as she grows up, gets married and has children of her own.
An Enchanted tale for children of all ages from 8 to 100