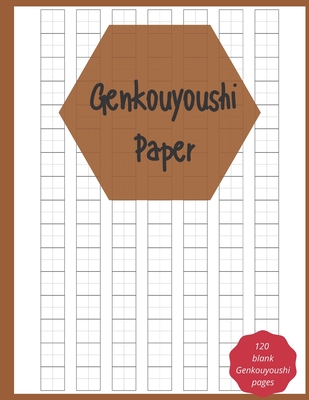 $9.19

NOT IN STOCK - Usually arrives in 7 - 14 business days
(Non-returnable)
Description
---
Genkouyoushi Paper for writing Japenese Kanji characters
This Genkouyoushi Japanese writing book is ideal for you if seeking to practice writing Kanji.
Learning Kanji is all about getting into a daily study habit. Even if you can only spare 15 to 20 minutes each day to the studying and practising your Kanji writing. It's the consistency that counts towards your progress.
Stick with it and you'll soon notice that you're improving
DETAILS
120 pages of Genkouyoushi spaces for Kanji, Hiragana or Katana characters.
Each page has squares that allow for the correct spacing of one Japenese kanji, hiragana, katakana character or punctuation mark.
Each square is divided into four quadrants to aid you with the correct positioning of the elements that form a Japanese character.
Enjoy