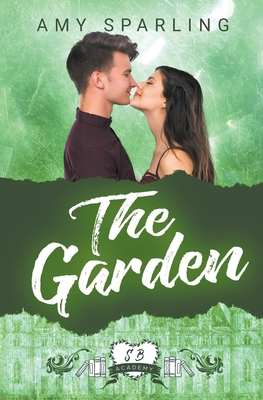 $11.99

NOT IN STOCK - Usually arrives in 7 - 14 business days
(Non-returnable)
Description
---
Sophia Brass has it all--money, freedom, and a total life of luxury. When Sophia's parents go abroad, she's sent to the prestigious boarding school of Shelfbrooke Academy. Here she shares a dorm with her estranged cousin, Belle, whose extreme social anxiety hasn't let her leave the room in three years. Thanks to her reputation as a stuck-up brat, Sophia isn't really friends with anyone. Especially not Declan Moss, the popular senior who is too smart, too cute, and too annoying for his own good.
The boarding school's gardens become her refuge where she can do her school work in solace, away from the mocking and unfriendly students. One day she finds a hidden door in the gardens that she's positive leads somewhere special. Somewhere she could truly hide out from everything. Maybe it could even get her cousin to finally leave her room. This hidden garden could fix everything. Only the door is locked. And she's pretty sure the key belongs to Declan.
The Garden is inspired by the classic novel The Secret Garden by Frances Hodgson Burnett.