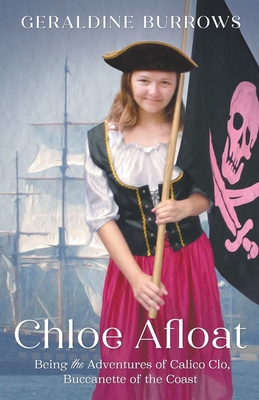 $17.99

NOT IN STOCK - Usually arrives in 7 - 14 business days
(Non-returnable)
Description
---
"Chloe Afloat is a spectacular and page-turning contemporary young adult novel with a fierce main character that meshes well with the author's witty writing style and understanding of teenage conflicts and characterizations...its plot is a total knockout." -- IndieReader 5 stars.
An IndieReader Best Reviewed Book of Month
After surviving two retro-crazy summers out West, Manhattan teen Chloe Crandall wants to spend her seventeenth summer being Normal...until her sometime crush, Shane, recruits her for a lucrative but really abnormal summer job with his father's private security firm.
She goes undercover in a college drama troupe that sails a tall ship along the New England coast, performing pirate-themed shows. Her mission: keep lead player Madison Dandridge away from drugs and a stalker ex-boyfriend.
At sea, Chloe attracts a stalker of her own--a studly young crewman who seems to have found out her secret phobia. He's using it to gaslight her, trying to drive her off the ship. She needs to find out why before he succeeds.
She also suspects that Madison's stalker ex-boyfriend isn't really so ex and that Madison isn't to be trusted.
Worst of all, she's beginning to doubt Shane's motives for shipping her out to sea.
Too late, she realizes she's sailing into dark waters and there's not a lighthouse in sight.
81,000 words