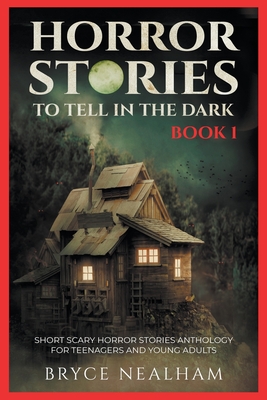 $8.39

NOT IN STOCK - Usually arrives in 7 - 14 business days
(Non-returnable)
Description
---
A Short Horror Stories Anthology - BOOK 1
Unspeakable terror awaits within...
Scribblers of dark doings have come together to bring you a new collection of strange, dark and chilling short horror stories.
This first book in the "Tales Of Terror" series is bursting with stories of horror; enough to keep you reading into the early hours of the darkest of nights.
Here is a horrifying peek into the demonic darkness of what horror lies within these pages...
This horror collection contains:
◆ A story of a real estate agent who checks on a potential house for sale that has a very creepy past. Something is not right about the old property; something unseen and evil lurks within.
◆ Little boy Billy is a happy lad but he can't help but feel as though something is "with him" everywhere he goes. Whatever it is hides in the darkness of his shadow and only shows itself when it needs something.
◆ Open your eyes and you find yourself in a strange, cold room; a room you have never seen before. You cannot move, but the people scurrying around you don't seem to care. Where are you and why does this all feel so very wrong?
◆ Zoe and her teen friends were at the lake. It was supposed to be a calming, relaxing and fun time. But the lake held a secret and that secret was about to reveal itself to Zoe...one cold night by the lake.
◆ Charlotte wasn't a bad person; she just had issues. The staff at the hospital thought she was a pain but it's not like she planned for all of this. She certainly didn't plan for what was about to happen.
◆ Poor little Sally; she suffered from a very rare birth defect. She was slower than all the other kids but that didn't make her a victim. In fact, people feared her. She was very protective of her family...VERY protective.