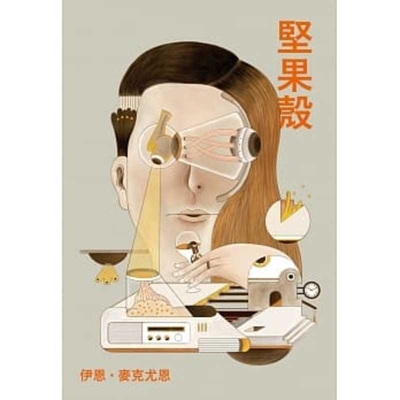 Description
---
#1 INTERNATIONAL BESTSELLER
From one of our greatest living novelists: a breathtakingly inventive modern retelling of Hamlet, one that plays on the classic tale by placing the anguished son in a position where he can observe and endlessly expound on the family tragedy unfolding before him--but not act on what he knows. "Oh God, I could be bounded in a nutshell and count myself king of infinite space--were it not that I have bad dreams." --Hamlet, Act II, Scene 2 Trudy has been unfaithful to her husband, John. She's still in the marital home--a valuable old London townhouse--but she has kicked John out. In his place is her lover, John's own brother, the profoundly banal Claude. The illicit couple have hatched a murderous plan to rid themselves of her inconvenient husband forever. But there is a witness to their plot: the inquisitive, nine-month-old resident of Trudy's womb. As Trudy's unborn son listens, bound within her body, to the tragic end that his mother and his uncle have planned for his hapless father, he gives us a truly new perspective on our world, seen from the confines of his. McEwan's brilliant recasting of Shakespeare lends new weight to the age-old question of Hamlet's hesitation, and is a tour de force of storytelling.
About the Author
---
IAN MCEWAN is the bestselling author of sixteen books, including the novels The Children Act; Sweet Tooth; Solar, winner of the Bollinger Everyman Wodehouse Prize; On Chesil Beach; Saturday;Atonement, winner of the National Book Critics Circle Award and the W. H. Smith Literary Award; The Comfort of Strangers and Black Dogs, both short-listed for the Booker Prize; Amsterdam, winner of the Booker Prize; and The Child in Time, winner of the Whitbread Award; as well as the story collections First Love, Last Rites, winner of the Somerset Maugham Award, and In Between the Sheets.