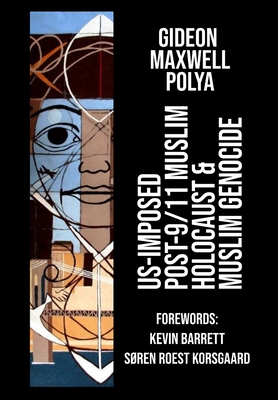 $35.10

NOT IN STOCK - Usually arrives in 7 - 14 business days
(Non-returnable)
Description
---
US-Imposed Post-9/11 Muslim Holocaust & Muslim Genocide is a monument to free speech in a time of cowardice and widespread censorship. The book delivers a profound message from a top scholar to humanitarians across the globe: "Silence kills and silence is complicity."
Two decades in the making, the book exposes the truth about the War on Terror as well as the 9/11 false flag attack that was the catalyzing event that legitimized the seemingly never-ending list of neo-colonial wars and atrocities.
Despite sending more than 10,000 emails and 100 physical copies to journalists, news organizations, prominent scientists, alleged anti-war activists, the International Criminal Court, and politicians all over the world, the response has been deafeningly silent. This is a book the Establishment does not want you to read.
Dr. Kevin Barrett, one of America's best-known critics of the War On Terror, has written a must-read foreword to the book, entitled, "Holocaust Studies Revised."
S ren Roest Korsgaard, author and publisher, wrote the second foreword to the book,"Accountability and Freedom of Press," which dispels many myths about modern democracies.