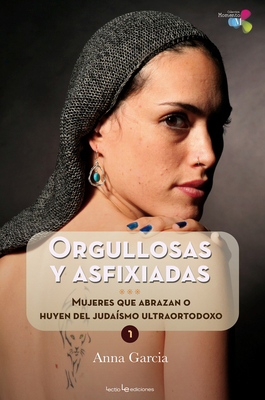 $15.95
Out of Stock Indefinitely
Description
---
Based on the premise that one of the most serious fractures in Israeli society is the one between the religious world and the secular one, this book investigates the more conservative side of Judaism. Thorough and moving, this study focuses on the female factor within the ultraorthodox Jewish community. Four real women are portrayed who, for various reasons, have entered or have fled from a world that is still dictated by the Torah in the 21st century.
Basado en la premisa de que una de las fracturas más graves en la sociedad israelí es la que separa el mundo religioso del laico, este libro investiga el lado más conservador del judaísmo. Exhaustivo y conmovedor, este estudio se enfoca sobre el factor femenino dentro de la comunidad judía ultraortodoxa. Cuatro mujeres reales son retratadas quienes, por diferentes motivos, han entrado o han huido de un mundo que aún se guía por la Torá en el siglo XXI.
About the Author
---
Anna Garcia is an author and a former writer for "El Pais." She is the coauthor of "Els nens venen de Siberia," which examines one Spanish couple's path to the adoption of a Russian child, " "and" Look at aixo," an intimate look at North American culture from a foreigner's perspective. She lives in Jerusalem and collaborates with the Catalan paper "Ara."