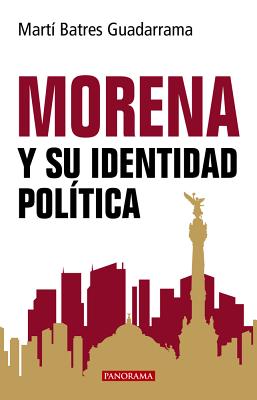 $9.95
Out of Stock Indefinitely
Description
---
Readers of this book will become acquainted with the ideals that sustain Mexico's National Regeneration Movement, as well as with that party's historical antecedents and its ideological propositions on a variety of subjects of general interest.

La corrupción, la simulación y el autoritarismo son las notas que para el Movimiento Regeneración Nacional (Morena) definen la política del México de hoy. en este contexto, Morena busca la transformación democrática del país como partido y como un movimiento social. Su lucha ocurre en la esfera electoral, pero también en el plano ciudadano. Mantiene la flexibilidad para la disputa pacífica y constitucional del poder político. en este libro, el lector conocerá sobre cuáles son los ideales que rigen Morena, así como sus antecedentes históricos y sus propuestas ideológicas en diversas materias de interés público.
About the Author
---
Martí Batres is a politician, the author of 11 books, and a professor at the National Autonomous University of Mexico. An award-winning journalist, his articles have been featured in renowned periodicals such as Unomasuno, Milenio, and La Jornada. He has held a variety of public offices and is currently the head of the National Regeneration Movement political party in Mexico City.