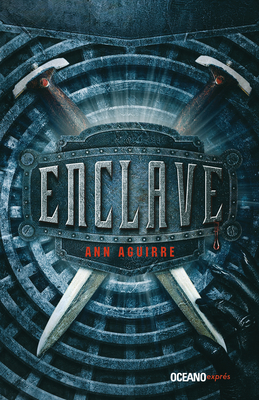 $10.95
Out of Stock Indefinitely
Description
---
In a subterranean, post-apocalyptic world where the life expectancy is less than early 20's, Deuce, the protagonist in this story, leaves the enclave in search of food for others. At fifteen, she is deemed the Huntress and is paired with Fade, a teenage Hunter. When the two discover that the neighboring enclave has been decimated by tunnel monsters, they run to tell the elders who do not take their warnings seriously. Exiled from the enclave, the balance in the struggle for survival is about to be overturned…

En el mundo de Trébol, un enclave subterráneo, los habitantes se ganan el derecho a tener un nombre sólo si sobreviven hasta los 15 años. En ese momento, cada joven debe unirse a uno de los tres grupos: Criadores, Constructores o Cazadores.     Trébol se ha convertido en Cazadora y, como tal, tiene una misión: aventurarse en los peligrosos túneles que rodean el enclave y conseguir comida para el grupo, enfrentándose para ello a unos feroces monstruos llamados Engendros. Sin embargo, éstos han comenzado a dar muestras de una escalofriante inteligencia… La balanza en la lucha por la supervivencia dará un vuelco y Trébol descubrirá los intricados secretos que aguardan fuera del enclave.
About the Author
---
Ann Aguirre is a New York Times– and USA Today–bestselling author. She lives in Mexico City.
Praise For…
---
"Despite its heavy focus on Deuce's emotional development, including the love triangle of which she is unwittingly the center, this postapocalyptic thriller also delivers gripping suspense and bloody violence. A must-read for fans."  —Booklist, on the English-language edition