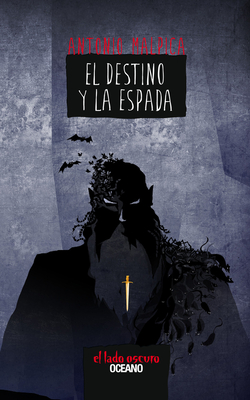 $26.35
Out of Stock Indefinitely
Description
---
Mexican author Antonio Malpica, one of the central figures of Latin American narrative continues with the saga, "El libro de los héroes", consisting of the novels Siete esqueletos decapitados, Nocturno Belfegor, and El llamado de la estirpe. This series combines, with high efficiency, the adventure genre with terror and thrill. All of this takes place in an urban atmosphere marked by the gloom of the supernatural. In this new book, we find ourselves once again with Sergio Mendhoza, a guy we've seen grow from pre-adolescence to early adulthood, and who is destined to face danger.

A fuerza de asomarse al trasmundo en el que habitan los más terribles seres demoniacos y tras verse arrastrado por oscuras fuerzas que amenazaban con destruirlo a él y a sus seres queridos, Sergio Mendhoza ha terminado por acostumbrarse a vivir con el miedo encadenado a su interior. Sin embargo, ello no lo hace inmune al peligro que lo acecha durante un largo periplo que emprende por la república mexicana en compañía de su amigo Jop. Sergio deberá realizar una tarea en la cual está comprometida su vida y el destino de la humanidad. Sólo él, en su calidad de "mediador" entre la tierra y el infierno, es capaz de encontrar a aquella persona con un halo "cuya fuerza, cuya contundencia, sea en verdad implacable". Cuando encuentre a dicha persona, su destino se habrá cumplido. 


About the Author
---
Antonio Malpica is an author, a playwright, and a musician. He has published more than 20 novels and plays. He lives in Mexico City.