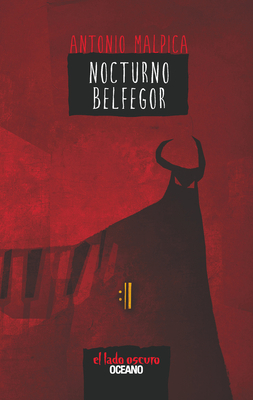 $17.55
Out of Stock Indefinitely
Description
---
Violent murders in Mexico City continue in this second book in the horror series. The crimes have two things in common: the victims were alone in closed rooms, and all of them were pianists. Ashes of a nocturne attributed to Franz Liszt lead Sergio to uncover the truth behind the cursed composition. Much more than his own life is at stake, and he must act before it's too late.

Una serie de violentos homicidios azota la Ciudad de México. Además de su atrocidad, los crímenes tienen en común dos cosas: las víctimas se encontraban solas en un lugar dónde nadie podía entrar y su formación como pianistas… Las cenizas de un nocturno atribuido a Franz Liszt conducen a Sergio a descubrir la verdad detrás de esta composición maldita. Ahora debe actuar antes de que sea demasiado tarde. De ello depende mucho más que su propia vida… Este libro es la segunda entrega de la exitosa saga El libro de los héroes.
About the Author
---
Antonio Malpica is an author, a playwright, and a musician. He has published more than 20 novels and plays. He lives in Mexico City.