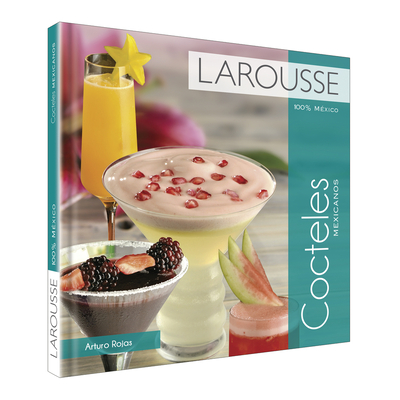 Description
---
A book where you will find recipes, techniques and useful information about Mexican and international cocktails.Learn how to quickly and easily make world-famous classic cocktails. When you have a hold on that, why not experiment? Arturo Rojas guides readers through new techniques in contemporary cocktails. Soon enough, you'll be an expert yourself. 

Una obra donde encontrará recetas, técnicas e información útil sobre coctelería mexicana e internacional. Realice de forma rápida y sencilla algunos de los cocteles  clásicos de mayor fama a nivel mundial, y experimente con las nuevas tendencias y técnicas en la coctelería en México al preparar la novedosa propuestas de un experto.
About the Author
---
Arturo Rojas is a bartender and cocktail extraordinaire. He began his career at 16 before studying communications at the Ibero-American University, though that did not stop him from working as a bartender. He has won various cocktail contests, including the 2008 Bartender Tournament MX with his drink "Granada." In 2010 he started the concept restaurant Co.Lateral which offered innovative cocktails.