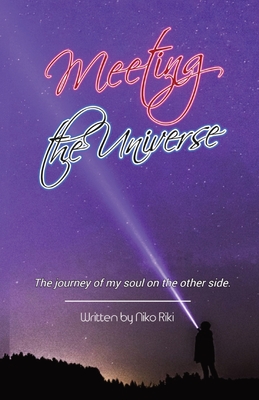 $16.40

NOT IN STOCK - Usually arrives in 7 - 14 business days
Description
---
Vincent's first vivid childhood memories had flown with the wings of the wind, and they began to speak to him in a loud voice. He began to sink into them like quicksand. The glass of brandy slipped out of his hands, just as he had decided to pour himself a bit more of the alcohol, and shattered into many tiny shards with a loud bang.
- Maybe it's a warning that I must change my life? -
He saw nothing but a prism with white light. He was flying towards the light beam at a very high speed, just like the most powerful space rocket. The bright rays of light, like a white inclusive tunnel, began to narrow, and a mountain in the color of halva appeared in from of his eyes. He was flying directly towards it, just like the fastest eagle, and it seemed like he was about to crash into it.
He felt scared of the unknown and that his body was moving by itself and that he couldn't control it anymore but, at the same time, he felt free because he could fly at such a tremendous speed, realizing that one part of his life was over. He was still alive but, only in a different form.
Vincent was no longer Vincent because he no longer had his old name, and he didn't have his ancient past. Instead, he was greeted by a whole new life. His little heart was beating, and when he took a deep breath, he felt that he was alive again and felt his mother's warmth. The baby opened his little mouth and smiled. It was very dark but comfortable enough to turn slightly from side to side.