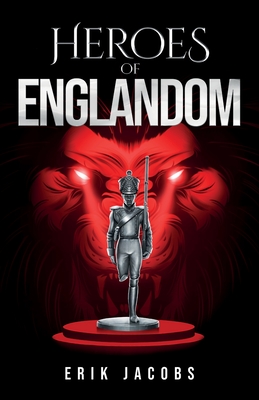 $16.95

NOT IN STOCK - Usually arrives in 7 - 14 business days
(Non-returnable)
Description
---
From «Patriot of the nation to «Hero of the resistance, all he seeks is his family's safety--and the freedom to love.

Nineteen-year-old Derin Dark becomes an officer of Englandom, the totalitarian state on the island formerly known as Great Britain, where society is segregated according to the degree of loyalty to the fatherland. Derin, his parents, and his siblings ascend to a higher caste. Their future will be safe at last.

But a spectacular rebel attack disrupts his life most unjustly and cruelly: his brother is accused of being a traitor to the nation. Derin and his entire family will be tried in a grotesque TV show, in which a horrifying death inside the regime's sadistic torture machines seems inevitable.

Just as the nightmare consumes him, Derin falls madly in love with Dylan Blake, a tech-savvy insurgent boy. With Dylan at his side, Derin must try to rescue his family from the vengeful claws of a powerful enemy who is obsessed with him. But his only real chance is to become a hero of the rebellion.

The cruelty of The Hunger Games, the fractured society of Divergent, and the heartwarming romance of Love, Simon meet in a dystopian future Britain.