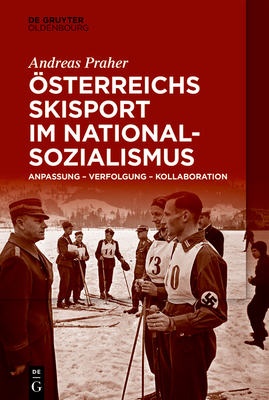 $66.69

NOT IN STOCK - Usually arrives in 7 - 14 business days
Description
---
Die Geschichte des nationalsozialistischen Skilaufs in sterreich beginnt nicht erst mit dem "Anschluss" im M rz 1938. Schon davor kann eine Hinwendung gro er Teile des organisierten Skisports zum Nationalsozialismus nachgezeichnet werden. Eine zunehmende Ideologisierung des Sports f hrte zu einer Ausgrenzungspolitik im SV, die in der Radikalit t der NS-Diktatur seine Entsprechung fand.
Die vorliegende Forschungsarbeit beleuchtet Machtstrukturen und Handlungsspielr ume des sterreichischen Skisports vor und w hrend der NS-Diktatur und geht der Frage nach, inwieweit dieser zum Tr ger des nationalsozialistischen Unrechts-Systems werden konnte. Im Fokus stehen besonders die handelenden AkteurInnen, ihre individuellen Handlungs-, Beteiligungs- und Deutungsmuster. Dabei erz hlt die Publikation sowohl die Geschichte der T terInnen als auch der Opfer, der Ausgegrenzten und Verfolgten und befasst sich ebenso mit dem sterreichischen Skisport in der unmittelbaren Nachkriegszeit bis 1955 und wie dieser ungeachtet der NS-Verbrechen zu einer nationalen Sportart und seine Aktiven zu "HeldInnen" stilisiert werden konnte.
About the Author
---
Andreas Praher, Institute for Social and Economic History, Johannes Kepler University Linz, Austria.