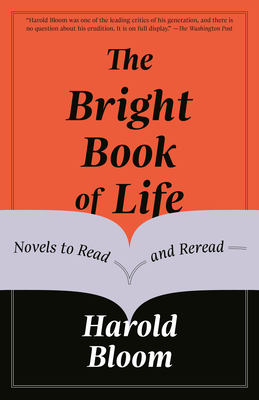 $18.00

NOT IN STOCK - Usually arrives in 7 - 14 business days
Description
---
America's most original and controversial literary critic writes trenchantly about forty-eight masterworks spanning the Western tradition—from Don Quixote to Wuthering Heights to Invisible Man—in his first book devoted exclusively to narrative fiction.

In this valedictory volume, Yale professor Harold Bloom—who for more than half a century was regarded as America's most daringly original and controversial literary critic—gives us his only book devoted entirely to the art of the novel. With his hallmark percipience, remarkable scholarship, and extraordinary devotion to sublimity, Bloom offers meditations on forty-eight essential works spanning the Western canon, from Don Quixote to Book of Numbers; from Wuthering Heights to Absalom, Absalom!; from Les Misérables to Blood Meridian; from Vanity Fair to Invisible Man. Here are trenchant appreciations of fiction by, among many others, Austen, Balzac, Dickens, Tolstoy, James, Conrad, Lawrence, Le Guin, and Sebald.
 
Whether you have already read these books, plan to, or simply care about the importance and power of fiction, Harold Bloom is your unparalleled guide to understanding literature with new intimacy.
About the Author
---
HAROLD BLOOM lived in New Haven and was a Sterling Professor of Humanities at Yale University, where he taught for over sixty years. Before that, he was Charles Eliot Norton Professor at Harvard. His more than forty books include Possessed by Memory, The Anxiety of Influence, Shakespeare: The Invention of the Human, The Western Canon, The American Religion, and The Daemon Knows: Literary Greatness and the American Sublime. He was a MacArthur Fellow, a member of the American Academy of Arts and Letters, and the recipient of many awards and honorary degrees, including the American Academy of Arts and Letters' Gold Medal for Belles Lettres and Criticism, the Catalonia International Prize, and Mexico's Alfonso Reyes International Prize. He lived in New Haven until his death on October 14, 2019, at the age of eighty-nine.
Praise For…
---
"Harold Bloom was one of the leading critics of his generation, and there is no question about his erudition. It is on full display."
—Washington Post

"The Bright Book of Life is the reflection of a lifetime of reading from a great, deep, exhaustive reader of novels."
—The New York Journal of Books

"Elegant and insightful. . . . With loquacious reflection made palatable by thoughtful, meaty prose—underscored by lengthy excerpts from each title—Bloom makes the case for why these timeless works of fiction remain important and powerful."
—Shelf Awareness

"Fresh insights and renewed joys . . . fervent . . . dedicated . . . [Bloom] candidly analyzes what he considers a novel's shortcomings and where he differs with other critics' assessments. [His] ardent celebration of novels is tinged with the inevitable losses of old age. . . . Warm recollections of a singular literary life."
—Kirkus Reviews