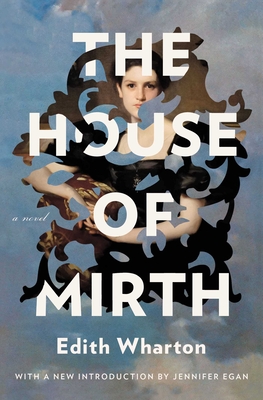 Description
---
A bestseller when it was published nearly a century ago, this literary classic established Edith Wharton as one of the most important American writers in the twentieth century—now with a new introduction from Pulitzer Prize–winning author Jennifer Egan.

Wharton's first literary success—a devastatingly accurate portrait of New York's aristocracy at the turn of the century—is considered by many to be her most important novel, and Lily Bart, her most unforgettable character. Impoverished but well-born, the beautiful and beguiling Lily realizes a secure future depends on her acquiring a wealthy husband. But with her romantic indiscretion, gambling debts, and a maelstrom of social disasters, Lily's ill-fated attempt to rise to the heights of society ultimately leads to her downfall.

From the conventionality of old New York to the forced society of the French Riviera, Wharton weaves a brilliantly satiric yet sensitive exploration of manners and morality. The House of Mirth reveals Wharton's unparalleled gifts as a storyteller and her clear-eyed observations of the savagery beneath the well-bred surface of high society.
About the Author
---
Edith Wharton (1862–1937) was an American novelist—the first woman to win a Pulitzer Prize for her novel The Age of Innocence in 1921—as well as a short story writer, playwright, designer, reporter, and poet. Her other works include Ethan Frome, The House of Mirth, and Roman Fever and Other Stories. Born into one of New York's elite families, she drew upon her knowledge of upper-class aristocracy to realistically portray the lives and morals of the Gilded Age.

Jennifer Egan is the author of six previous books of fiction: Manhattan Beach, winner of the Andrew Carnegie Medal for Excellence in Fiction; A Visit from the Goon Squad, which won the Pulitzer Prize and the National Book Critics Circle Award; The Keep; the story collection Emerald City; Look at Me, a National Book Award Finalist; and The Invisible Circus. Her work has appeared in The New Yorker, Harper's Magazine, Granta, McSweeney's, and The New York Times Magazine. Her website is JenniferEgan.com.
Praise For…
---
Praise for The House of Mirth

"An insider's unsparing portrait of late-19th-century New York high society...follows the declining fortunes of husband-hunting Lily Bart, one of the great characters of American literature. Wharton is an amusingly ruthless observer of the manners and mores of the wealthy."
— Jay McInerney

"Edith Wharton's use of language alone isn't easily paralleled. She takes you into this woman's life and makes you feel for her while showcasing her shallowness, materialism, and lack of honor. It is a timeless story we have seen play out for hundreds of years—yet, it feels like it would apply to modern-day society in the form of a Kardashian. Her turn of phrase and sentence structure are beautiful."
— Chelsea Handler

"My favorite heroine is Lily Bart...She's a tragic figure: flawed but self aware, living at a time when a woman's surest ticket to wealth and comfort was physical beauty. In her last act, Lily transcends her mistakes, and I've never managed to read it without sobbing."
— Jennifer Egan

Praise for Edith Wharton

"Edith Wharton is my favorite writer and her incisive indictments of the wealthy class she was a part of, are endlessly interesting to me. I also love her gorgeous descriptions."
— Roxane Gay

"What I love about Wharton—the Wharton who wrote The Age of Innocence—is her empathy and ambivalence."
— Ta-Nehisi Coates

"Traditionally, Henry James has always been placed slightly higher up the slope of Parnassus than Edith Wharton. But now that the prejudice against the female writer is on the wane, they look to be exactly what they are: giants, equals, the tutelary and benign gods of our American literature."
— Gore Vidal

"Edith Wharton was there before all of us; disdainful, imperious, brilliant foremother."
— Francesca Segal

"Only a few works of fiction can reasonably be called 'perfect,' and [Wharton's Ethan Frome] is one of them. There's a crystalline purity to the prose, and a wintry sadness in the story. It gets deep in your bones."
— Tom Perrotta

"There are only three or four American novelists who can be thought of as 'major,' and Edith Wharton is one."
— Gore Vidal