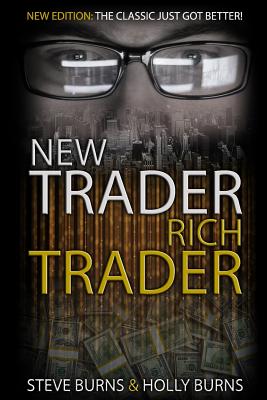 $14.94

NOT IN STOCK - Usually arrives in 7 - 14 business days
(Non-returnable)
Description
---
As the price fell to $9.30, then $9.25, New Trader felt an adrenaline rush as he
keyed in the stock symbol, and '1000' beside quantity.


His heart pounded in his chest as he clicked his mouse to refresh and see his
current positions.


His account screen refreshed: 1000 shares SRRS BUY Executed $9.35


"$9.35? " New Trader shrieked.


Looking at his real-time streamer, he froze.


The current quote was $9.10. He felt sick.


"I...I just lost $250? It takes me an entire weekend of delivering pizzas to make
$250," Fear gripped his stomach, wrenching it into a knot.


It felt like he'd been robbed.

Join New Trader on his journey and learn what it takes to be successful in the stock market. Learn about trading psychology, risk management, and methodology in this completely updated and revised timeless classic
"Steve has crafted an easy-to-read tutorial on avoiding the most common mistakes made by new traders. Save yourself years of heartache and buy this book and do your homework. New Trader, Rich Trader should be mandatory reading for the novice investor." -Kenneth Lee, author of "Trouncing the Dow"

About the Author
---
Steve Burns started investing in 1993, and trading his own accounts in 1995. It was love at first trade. A natural teacher with a unique ability to cut through the bull and make complex ideas simple, Steve wrote New Trader Rich Trader and started NewTraderU.com in 2011. When Holly met Steve in 2014, she knew they could take his trading knowledge to the next level. As CTO, Holly has helped Steve publish 12 best-selling books, four popular eCourses, and helped build an extensive social media community. They can be reached at NewTraderU.com or follow them on Twitter: @sjosephburns @hollyannburns