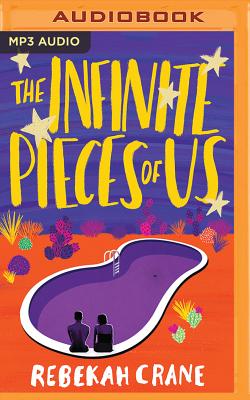 $18.69
Out of Stock Indefinitely
Description
---
From the author of The Odds of Loving Grover Cleveland comes a hilarious and heartbreaking novel about coming apart, getting it together--and moving on. It's just a two-hour drive--
Pondering math problems is Esther Ainsworth's obsession. If only life's puzzles required logic. Her stepfather's solution? Avoidance. He's exiled the family to Truth or Consequences, New Mexico, to erase a big secret from Esther's past. So much for the truth. Now for the consequences: an empty swimming pool, a water-sucking cactus outside her window, a goldfish rescued from a church festival, and Esther's thirst for something real.
Step one: forget about her first love. Step two: make allies. Esther finds them in Jes's from the local coffee bar; a girl named Color who finds beauty in an abandoned video store; Beth, the church choir outcast; and Moss, a boy with alluring possibilities. Step three: confess her secret to those she hopes she can trust. Esther's new friends do more than just listen. They're taking Esther one step further.
Together, they hit the road to face Esther's past head-on. It's a journey that will lead her to embrace her own truth--in all its glory, pain, and awesomeness.