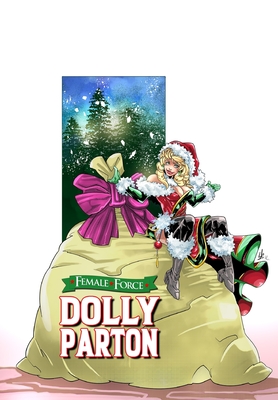 $11.49

NOT IN STOCK - Usually arrives in 7 - 14 business days
(Non-returnable)
Description
---
Special edition of "Female Force: Dolly Parton" comic book With never before seen images and a special cover for the holidays by Marvel Comics artist Yonami. The woman famous for proclaiming, "It costs a lot of money to look this cheap," has proven to be a powerhouse singer, songwriter, multi-instrumentalist, record producer, actress, author, businesswoman, and philanthropist. The ascent of country music superstar Dolly Parton from modest means to the most honored female country performer of all-time is empowering and inspirational.
The "Female Force" imprint features prominent and influential authors, business executives, entertainers, journalists, politicians, and activists. The latest biography comic book joins TidalWave's ever-growing library of more than 200 comic book biographies. - Previous titles have profiled Mother Teresa, Kamala Harris, Tina Fey, Betty White, Michelle Obama, Barbra Streisand to Cher and Gloria Steinem. These biographical comics, written by some of the most talented writers in the comic world and beyond, deliver an informed and illustrated look into the lives of these figures.
The biographical comic series has drawn a firestorm of media attention, including features on "The Today Show" CNN, MSNBC and FOX News, and in Time and People magazines.