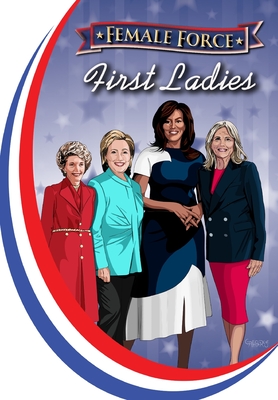 Description
---
There are few positions like being the First Lady of the United States. Some use it to leverage social justice platforms, while others provide compassion during a time of change.
As a mother, political force, and first lady, it's obvious that Michelle Obama lived a life many have only dreamed of. One of the most popular first ladies of the modern age, Michelle has graced magazine covers and appeared on talk shows to bolster her husband's progressive agenda.
A mother, grandmother, and lifelong educator, Dr. Jill Biden has worked tirelessly to raise awareness about women's issues and issues that affect families. Although she calls community colleges "one of America's best-kept secrets," it's no secret that she's Joe Biden's best-known advocate and supporter.
As one of the most powerful women in politics, Hillary Clinton has served as an inspiration and lightning rod. Often controversial, she has carved an unmatched legacy into a traditionally male occupation.
They say behind every great man is a great woman, and behind every great President is a strong, loyal First Lady. Ronald Reagan was one of the most revered Presidents of the modern age, and his wife, Nancy Reagan, is remembered just as much as her husband for her strength, kindness, and love
Continuing TidalWave's examination of strong female figures in politics, this volume examines America's first ladies' lives in detail.