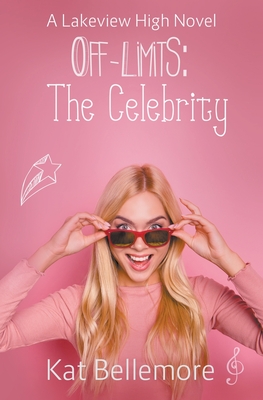 $15.59

NOT IN STOCK - Usually arrives in 7 - 14 business days
(Non-returnable)
Other Books in Series
This is book number 5 in the Off Limits series.
Description
---
She's a loner who can't get a date. He's a rockstar who needs fewer dates. A summer job might solve both their problems.

For Julianna Barrow, working at a resort for the summer is the easiest decision she's ever made. Anything to escape her small town and avoid the bleak future that awaits her back home. Unfortunately, when she arrives it turns out the job is less resort and more wannabe ranch. Then Scott Dalenforth, the rockstar/actor/anything-that-will-make-him-money, shows up, dressed in a flannel shirt and a cowboy hat, as if he expects to rope steer for the next three months. And he expects Julianna to help.

Scott Dalenforth's rise to fame as a musician three years earlier gives him the life most teenagers only dream of. And yet his parents think he should "work" for the summer, because he's "lost touch with reality." They aren't the only ones who feel this way. Julianna, an opinionated co-worker isn't afraid of sharing her opinion about him or his lifestyle. He'll just have to prove everyone wrong so he can get back to the life he loves.

With one summer to learn to look past what they think they know, Julianna and Scott need to allow the other to help them rediscover what truly matters in their search for happiness and love.

Off Limits: The Celebrity is the fifth book in the Off Limits series. If you like celebrity romance, laugh out loud moments, and sweet kisses, you'll love this YA romantic comedy.

Grab Off Limits: The Celebrity and start reading today