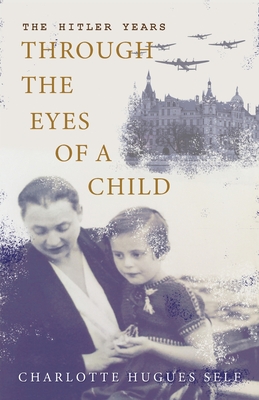 $14.95

NOT IN STOCK - Usually arrives in 7 - 14 business days
(Non-returnable)
Description
---
Charlotte grew up in Northern Germany with her grandmother and mother during the years that the Nazi Party took over the civil government of Germany. Her book is an homage, a memoir, and a warning.
As an homage it honors her mother, a dedicated medical doctor and a devoted single parent. Dr. Hugues kept their lives on an even keel as the Nazi horrors mounted, even as she worked with underground organizations opposed to Hitler. Her efforts, which included sending Charlotte as a courier to Austria, saved the lives of people on the Nazi hit list.
As a memoir, this childhood account of pre-war and wartime Nazi Germany is unique in expressing the emotion and knowledge of those years, taking us through unexpected moments of humor and levity to the chilling account of growing up as a child in the Hitler era. Later in the war, displaced souls-some from concentration camps-began ooding their city seeking help at their door.
Before the Hitler years, Germany was a world leader in all things civilized. Music, poetry, science and religion. This book reflects what can happen when a highly civilized nation falls prey to demagoguery and populism. This is not only a story of Hitler and WWII, it is the love story of a three generations of women who helped change the course of German history, one life at a time.