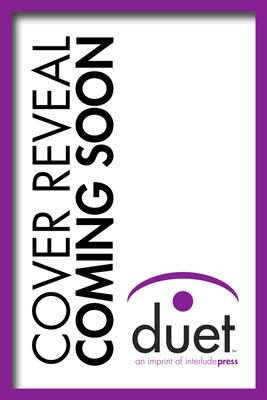 Other Books in Series
This is book number 4 in the Sidekick Squad series.
Description
---
In the much-anticipated conclusion to the four-part Sidekick Squad series, Abby Jones has a lot on her plate: She must regain her superpowers, mend her relationships with her girlfriend, Jess, and, along with their friends Bells and Emma, save the Collective from the evil Hero's League.
About the Author
---
C.B. Lee is a Lambda Literary Award nominated writer of young adult science fiction and fantasy. Her works include the Sidekick Squad series (Duet Books), Ben 10 graphic novels (Boom! Studios), Out Now: Queer We Go Again (HarperTeen), Minecraft: The Shipwreck (Del Rey Books), From A Certain Point Of View: The Empire Strikes Back (Del Rey Books) and A Clash of Steel: A Treasure Island Remix (Feiwel and Friends). Lee's work has been featured in The New York Times, Teen Vogue, Wired Magazine, Hypable, Tor's Best of Fantasy and Sci Fi, and the American Library Association's Rainbow List.
Praise For…
---
Praise for the Sidekick Squad Series

"Not Your Sidekick is an exciting story full of twists and heart." —Lambda Literary

 

"Lee offers up a fast-paced, engaging tale set in a quasi-dystopian 22nd-century America where the line between hero and villain is often blurred. With a diverse cast of characters, both in terms of sexuality and ethnic background, and a wholly adorable romance for Jess, it's a lively exploration of morality in a superpowered age." —Publishers Weekly on Not Your Sidekick

 

"Lee crams a lot of themes into a small package here, including LGBTQ relationships, a dystopian society, realizing your heroes have flaws, the importance of family and more. It comes across as just a bit too in your face. However, Jess and Abby are delightful characters and superhero fans like this reviewer will especially enjoy Lee's take on how superpowers work. I'm ready for the sequel!" —RT Book Reviews on Not Your Sidekick

 

"This is a light romp of a middle grade adventure/romance, but the real strength is in its matter-of-fact representation of LGBTQ and first-generation American identities. While the meanings of these identities are explored, they are not the focus of the book and are simply part of the character- and world-building. Coming out has already happened, friendships based on immigrant identity are complicated, and there are many primary and secondary characters who fall into these categories so that no single character has to stand for everyone." —School Library Journal on Not Your Sidekick

 

"Meanwhile, Not Your Sidekick by C.B. Lee is a coming-of-age tale about Jessica Tran, the powerless daughter of two superheroes who gets a job at a tech company—and discovers that the world of heroes and villains is more complicated than she realized." —WIRED on Not Your Sidekick

 

"The Sidekick Squad are back and better than ever in Not Your Villain." —Hypable on Not Your Villain 

 

"Not Your Villain shows just how meaningful superheroes (and supervillains) can still be. C.B. Lee has invented a world where the greatest power comes from friendship, love and becoming your truest self, and it's the heroic story we need right now." —Charlie Jane Anders, author of All the Birds in the Sky on Not Your Villain 

 

"C.B. Lee's utterly charming Sidekick Squad series has it all—swoony romance, thought-provoking deconstructions of superhero tropes, and the cutest robots ever. But best of all are her very human, very relatable characters—vibrant personalities you just can't help but root for as they make their way in the world. If you're a fan of superheroes, thoughtful sci-fi, and/or general awesomeness, you need these books in your life." —Sarah Kuhn, author of Heroine Complex

 

"Lee delivers YET AGAIN with another Sidekick full of heart, guts, and all the queerness you could wish for." —E.K. Johnston, #1 NYT Bestselling Author

 

"Not Your Backup by C.B. Lee is the third book in the Sidekick Squad series and is just as good as its predecessors. Readers should buckle up because in this installment, Emma's at the wheel and it's her turn to shine as leader of the newly created resistance movement (THE LEAGUE IS A LIE!). It's a challenge she's absolutely up for but mishaps and setbacks cause her to doubt herself. Meanwhile, she's also in the midst of figuring out her romantic and sexual identity after agreeing to date her best friend, Bells. With realistic (and supportive!) relationships anchoring the narrative, Lee crafts a well-paced story of self discovery, brimming with effortless inclusivity and thrilling dose of heroic adventure."—Claire Kann, author of Let's Talk About Love