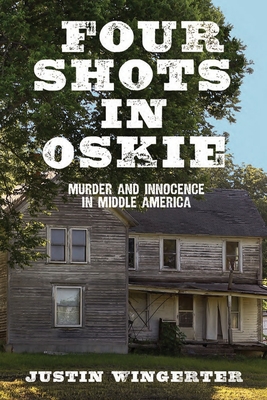 $16.95

NOT IN STOCK - Usually arrives in 7 - 14 business days
Description
---
On November 5, 1999, 14-year-old Camille Arfmann stepped off a school bus in the small Kansas town of Oskaloosa and was never again seen alive. A few days later, Tom Bledsoe led the police to her body, handed over his murder weapon, and confessed to killing Camille, a quiet high school freshman. The case that outraged Oskaloosa was seemingly solved.
Yet the prosecutor and police soon released Bledsoe and pinned the murder on his brother, Floyd, an innocent farmhand who was Camille's brother-in-law. Reporter Justin Wingerter followed the case for the Topeka Capital-Journaland continued to investigate for years afterward. He now brings you the full story of how Floyd Bledsoe was unjustly convicted.
How and why this injustice - perpetrated by a powerful few in a small town - occurred continues to confound Oskaloosa's detectives and attorneys decades later. Told through dozens of interviews with those closest to the crime, extensive court documents, and confidential police reports, this strange story is sure to engage and enrage.