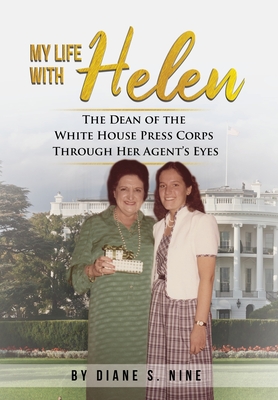 $28.00

NOT IN STOCK - Usually arrives in 7 - 14 business days
Description
---
There's no denying that Helen Thomas was a larger-than-life personality, but more importantly, she was a trailblazer for women in journalism. Professionally, she reported on more presidential administrations than anyone in history, and she rightfully earned her place--front row, center--as the Dean of the White House Press Corps. However, later in her life, Helen made some regrettable comments that subsequently ended her illustrious career and tarnished her reputation.
From her rise to the top of the political journalism ladder to her unceremonious downfall, there was one constant and that was Diane Nine. She was by Helen's side through thick and thin as her literary agent and her close friend for more than 30 years.
In My Life With Helen, readers learn for the first time what was going on behind the scenes after Helen's fall from grace and how Diane struggled to come to terms with the media frenzy that followed. Maybe things do happen for a reason. That's for the reader to decide. There's no denying that Helen was a force to be reckoned with, but more importantly, she was human, flaws and all.