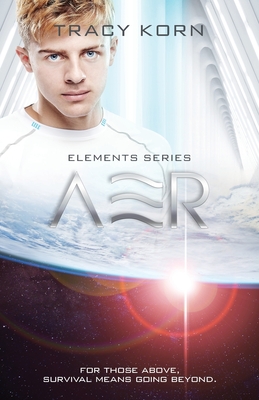 $19.14

NOT IN STOCK - Usually arrives in 7 - 14 business days
(Non-returnable)
Description
---
They wanted a chance; they were given a choice: follow the scripted path at Gaia Sur, or face the unknown to find their families. In AQUA and TERRA, Jazz and her friends took the risk, then battled the seven biomes of the "Rush." Now, from high above the earth in Admin City, it's clear their fight has only just begun. Told from two perspectives, the third book in The Elements series sends part of the crew to a topside world that isn't the way they left it and the rest into the virtuo-cine network, where truth is blurred, and time is running out.
What do you believe when reality is the biggest lie of all? As if the mind games in the undersea biomes of the "Rush" weren't enough, nothing is the way it appears in Admin City, where sometimes the walls are your only way out. Greeted by their new contacts from The Seam upon arrival, it's only hours before Jazwyn and the other Empaths discover they have triggered the premature release of an encrypted message designed to right the wrongs of Gaia Sur and their corrupt affiliates. But when a problem in the virtuo-cine code threatens to send the message careening off track, the topsiders must navigate a fictional world to bring everyone the truth. And this time, the world is watching.
Meanwhile, locked out of the only viable transport hub still miles below the ocean floor, Liddick and his team are forced to negotiate not only the fast sands--home to enormous, flesh eating antlions--but also the treacherous tunnel shark system in order to reach Azeris's hub in The Badlands. Only then can they reestablish contact with the others in Admin City and join The Seam's fight against Gaia's genetic manipulation project. Everyone has a breaking point, however, and after an impossible turn of events puts Liddick on a collision course with his friends and all they're working toward, it's clear that reality is relative, and who we are is not always who we appear to be.