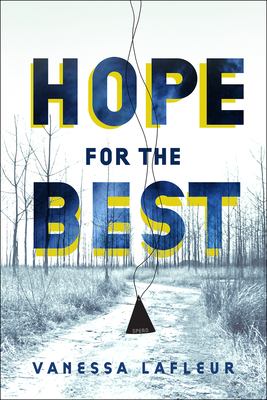 $18.65
Out of Stock Indefinitely
Description
---
Seventeen-year-old Lareina has no family, no home, and no last name. What she does have is an oddly shaped pendant and Detective Russ Galloway who would follow her across the country to take it from her.

Through her own resilience and wit, Lareina has survived her teenage years in a chaotic and crumbling world by stealing what she needs. Hoping to escape the detective and discover the truth about her pendant, Lareina flees the city.

On her journey she meets Nick and Aaron who remind her how much she has missed feeling a connection to other people. Together they learn survival is impossible unless they can learn to trust each other.
About the Author
---
Vanessa Lafleur has lived in Nebraska her entire life. She is currently a high school English and creative writing teacher. Vanessa loves to share her passion for literature and writing with her students every day. Hope for the Best is her debut novel.