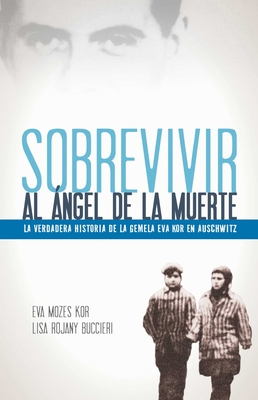 $8.99
Currently Out of Stock - No ETA
Description
---
Eva Mozes Kor tenía 10 años cuando llegó al campo de exterminio de Auschwitz. Mientras que sus padres y sus dos hermanas mayores fueron conducidos a las cámaras de gas, ella y su hermana gemela, Miriam, fueron depositadas al cuidado de un hombre conocido como el Ángel de la Muerte, el Dr. Josep Mengele. Sometidas a sádicos experimentos médicos, Eva se vio obligada a luchar cada día para que ella y su hermana pudieran sobrevivir. En esta increíble pero real historia, escrita para jóvenes adultos, los lectores conocerán la resistencia de una niña por sobrevivir frente a tanta horrible maldad. El libro incluye un epílogo en el que se explica cómo Eva logró superar esta terrible experiencia, además de su increíble decisión de perdonar públicamente a los nazis. A través de su museo y de sus conferencias, Eva ha dedicado toda su vida a dar testimonio del Holocausto, y a brindar un mensaje de esperanza a las personas que han sufrido en la vida y trabajan a favor de las causas por los derechos humanos y por la paz.
About the Author
---
Eva Mozes Kor is a resident of Terre Haute, IN. She is a recognized speaker, both nationally and internationally, on topics related to the Holocaust and social justice. Eva created the CANDLES organization in 1985 to locate other Mengele twins and found 122 twins throughout the world. She then opened the CANDLES Holocaust Museum in 1995 to educate the public about the historic event she survived. A community leader, champion of human rights, and tireless educator, Eva has been covered in numerous media outlets and is the subject of a documentary, Eva A-7063.

Lisa Rojany Buccieri has written over 100 children's books, including several award-winning and bestselling titles. She is also a publishing executive and editor with over 20 years of experience in the industry. Lisa lives with her family in Los Angeles.