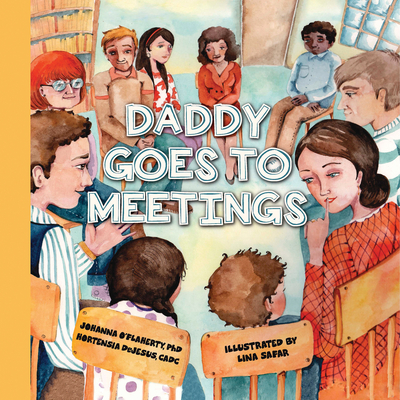 Description
---
Kids who have lived with the chaos of addiction are often relieved, but just as often confused, when a parent enters recovery. This enlightening picture book explores the positive change in a family's life after Daddy enters recovery with a surprisingly light touch for a tough subject. Fully illustrated, with predictive rhyming text for emergent readers, Daddy Goes to Meetings helps kids see just why a parent needs meetings, and addresses their curiosity about what goes on there.

About the Author
---
Helen H. Moore has been a teacher, a poet, a journalist, a cartoonist, a lecturer, an editor, and always, a storyteller. She is the author of more than 17 titles, including "A Poem a Day," "Beavers," "The Pigs' Picnic," "The 100 Best Brain-Boosters," "The Multilingual Translator," "25 Mother Goose Peek-a-Books," "Pop-Up Parables," "Other Bible Stories and Pyramids to Pueblos" (with Carmen R. Sorvillo, illustrator), "How to Write School Reports," "What's a Girl to Do?," "Wise Women Said These Things," and more, for such publishers as Scholastic, Mondo, Concordia, Publications International, and Peter Pauper Press.

She is the mother of three and grandmother of five, and, when not enjoying her family and friends, spends her time working, writing, and attending twelve-step recovery meetings.