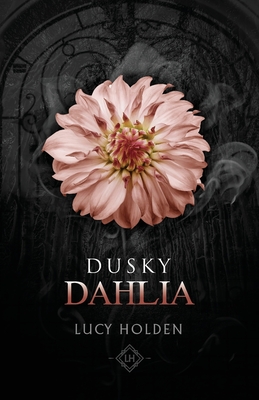 $13.99

NOT IN STOCK - Usually arrives in 7 - 14 business days
Description
---
Magical. Mystical. Unimaginable.Harper's dreams are strange. But her reality is about to become stranger than any dream.
Nobody will believe her. Harper isn't sure she believes it herself. Until the waterpaths take her somewhere she never thought she'd be again - to someone she thought lost to her forever. Now she has more than one unlikely miracle to explain, and no way to prove her story.
Worse, Harper knows the only way to keep them all safe is for her to travel the waterpaths again. Antoine is just as determined to stop her trying.
Deepwater has a new vampire. One who seems willing to help Harper do what she must. But nobody knows quite where she comes from, nor what happened to her Maker. Antoine doesn't trust her.
Harper doesn't know who to trust. But she knows someone who does.
She just has to work out how to get back to her.
The Nightgarden Saga is a heart wrenching YA/NA paranormal romance series, full of Southern Gothic atmosphere, supernatural adventure, and shocking twists that will keep you turning pages deep into the night.
Harper Marigny is pregnant. With twins. If that wasn't enough, her husband is a vampire, her brother is a wolf, and an ancient supernatural being has sworn to destroy them all.
When the deadly Keziah turns up in her magical garden, Harper doesn't think of anything but the babies she holds inside her. The twins, however, have other ideas - and promptly whisk Harper back in time, through the water paths, to her beloved twin sister, Tessa.
If meeting her now deceased sister wasn't enough, Harper returns to face an even more daunting prospect: nobody believes her, not even Antoine.
Harper knows that if she is to properly protect her unborn babies from Keziah's wrath, she has to find a way back to Tessa. But the only person who seems interested in helping her navigate the treacherous water paths is also the newest vampire in town. Antoine doesn't trust her.
Harper doesn't know who to trust.
But she knows someone who does.
She just has to find a way to return to her sister - before it's too late.
The 5th book in the Nightgarden Saga is the most poignant so far. A tale of grief, loss, and recovery, it is also one of hope, and resilience in the face of seemingly impossible odds.