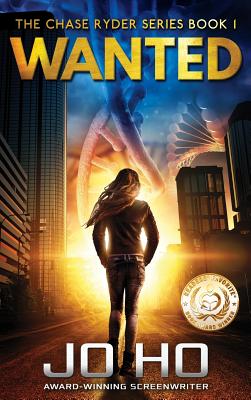 $37.79

NOT IN STOCK - Usually arrives in 7 - 14 business days
(Non-returnable)
Description
---
WINNER of the YA Sci-Fi category for the 2018 Readers' Favorite Book Awards
To Them, He Was An Experiment. To Me, He Is Family.
The first time I saw him, I had no idea he had recently escaped from a mysterious lab. That he had been created there. I'd been living on the streets which was tough, but preferable to home. Then one day, I stumbled upon this mangy dog being attacked.

I saved him. But then he saved me and I realized that Muttface wasn't a normal dog. He was crazy intelligent. I'm talking Mensa levels.

When we sought help from a grieving veterinarian named Sully, his clinic was attacked and destroyed by mercenaries. So now here we are, the three of us. On the run across the country against a powerful enemy. Who are they and what do they want with us?

Through the danger, terror, and pain, one thing was becoming clear to me: I have finally found the family I always wanted and I will do anything to keep them safe...

Even if it means risking my own life.

The award-winning creator & screenwriter of ground-breaking BBC television show, Spirit Warriors starring Jessica Henwick (Star Wars: The Force Awakens, Game of Thrones, The Defenders) brings you an action-packed thrill-ride in her debut novel readers unanimously raved about, describing it as a "Must-Read" and "Unputdownable".