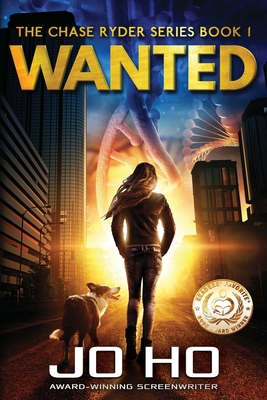 $25.64

NOT IN STOCK - Usually arrives in 7 - 14 business days
(Non-returnable)
Description
---
** Gold Medal Winner of a Readers' Favorite Book Award 2018**
The most heart-warming series you'll read this year

What would you do if you found an exceptionally intelligent dog only to discover he had valuable information inside his head that could change mankind forever?

The first time I saw him, I had no idea he had recently escaped from a mysterious lab. That he had been created there. I'd been living on the streets which was tough, but preferable to home. Then one day, I stumbled upon this mangy dog being attacked.

I saved him, but then he saved me, and I realized that Muttface wasn't a normal dog. He was crazy intelligent. I'm talking Mensa levels. It wasn't only his cleverness that I fell for, however. Bandit happened to be one of the sweetest, most purest souls that ever walked the earth. Also, who knew that a dog could have such a goofy sense of humor?

When we sought help from a grieving veterinarian named Sully, his clinic was attacked and destroyed by mercenaries. So now here we are, the three of us. On the run across the country against a powerful enemy. Who are they and what do they want with us?

Through it all, one thing was becoming clear to me: I have finally found the family I always wanted and I will do anything to keep them safe...

Even if it means risking my own life.

With over 300 5-STAR reviews across retailers, the creator & screenwriter of ground-breaking BBC television show, Spirit Warriors starring Jessica Henwick (Star Wars: The Force Awakens, Game of Thrones, and the upcoming The Matrix 4) brings you an action-packed thrill-ride in her award-winning debut novel that readers love, describing it as a "Must-Read" and "Unputdownable".

"If you loved Dean Koontz's 'Watchers, ' you're going to love this book." - Kindle Customer

If you're a fan of Marvel movie Logan, James Patterson's Maximum Ride, series and heart-warming stories about dogs (and people) in desperate need of family and love, then you will love The Chase Ryder Series.