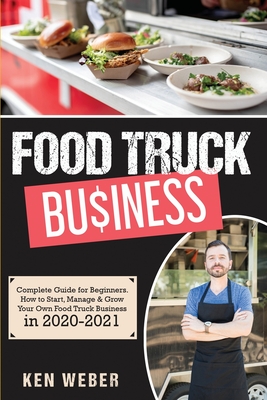 $14.99
Currently Out of Stock - No ETA
Description
---
Food Truck Business
Are you planning to start your food truck business? Then it would help if you had a guide to help you throughout the process.
Keep in mind that a food truck business could be lucrative as many individuals continuously eat at versatile diners. You can go to where they are and attract them in with a unique exhibit of mouth-watering dishes instead of thinking that customers will go to your business.
You can start and run a food truck business with less staff than what you'd need to run a standard restaurant. Likewise, it's much reasonable to include lower overhead expenses when contrasted with a conventional restaurant business.
Take note that food trucks have been around for a very long time. They are designed to consider the requirements of people who don't have enough time during their mid-day break. Inside this book, FOOD TRUCK BUSINESS: Complete Guide for Beginners. How to Start, Manage & Grow Your Own Food Truck Business in 2020-2021, you will get all the information you need to know about the food truck business.
This guide is completely loaded with everything you need to know to contribute to foodies' grades on wheels. It's a surefire way to begin your journey to success with your mobile restaurant.
Here's a quick peek of what you will find inside this book:
Starting up Your Food Truck-The Basics


Market Analysis


Register with government and IRS


Benefits of Owning a Food Truck Business


Acquiring a Food Truck


Food Safety


Food Truck Vehicle Wraps


Pros and Cons of the Food Truck Lifestyle


Customer Programs


Foods you can get started with


Plan Your Menu


Marketing your truck


Tips to Keep the Food Truck Running
And so much more
If you are ready to begin this incredible journey, click BUY NOW to get your copy of this groundbreaking book