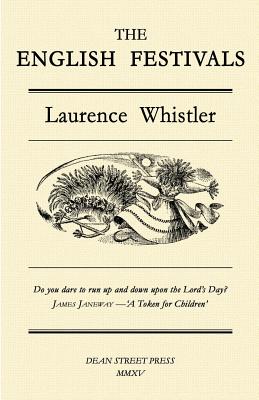 $17.99

NOT IN STOCK - Usually arrives in 7 - 14 business days
Description
---
Shortly after the end of World War II, Laurence Whistler set out to write 'a guide to the festivals of England as they are and as they might be' the result is a captivatingly readable and enchanting narrative, the ancient holidays revealed as a microcosm of the wheel of life in England. Christmas, New Year, Twelfth night, Easter, May Day, Whitsun, Midsummer, Harvest (and sixteen others) - these are the most ancient of our traditions, more ancient than any present-day beliefs, and strong enough to have survived even the attacks of Puritans in the seventeenth century.
Here, for example, is the radiant Kissing Bough, whose candles we lit before we had ever heard of a Christmas Tree. Here is the way to colour and engrave Easter Eggs. Here are fireworks in all their extravagant variety. Or here is the history of the Valentine and the Christmas Card.
Laurence Whistler has written this scholarly book with the imaginative delight of a poet. This new edition features an introduction by art historian James Russell.