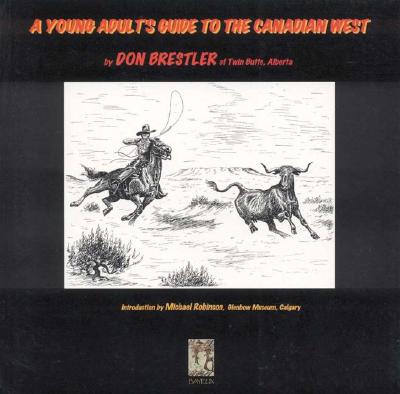 $10.95
Out of Stock Indefinitely
Description
---
Don Brestler's exquisite sketches and narrative skills bring to life memories and transformations of the Canadian West for young and old alike. A true Westerner, Brestler's love of the West comes across vividly on every page.
About the Author
---
Don Brestler was born in Calgary, Alberta, in the middle of the Dirty Thirties where he received most of his schooling; he spend much of his subsequent life in Cardston, Alberta. He showed a definite interest in western and wild-life art at an early age. At eighteen he became a cowboy in the large, old time Knight Ranch located on the Milk River ridge of Southern Alberta. He cowboyed for a number of years at various ranches, the last bein McIntyre Ranch, south of Magrath, Alberta. For five summers Don wrangled and packed horses in the Rocky Mountains for the late Andy Russell and Dave Simpson. He occasionally rode broncs in a few of the local and small-town rodeos, the largest being the Calgary Stampede.
He has illustrated and written articles for the Canadian cattleman  magazine, and has also served as a constable in the Calgary City Police Force for seven years. He is now retired and llives with his wife in Twin Butte, Alberta.