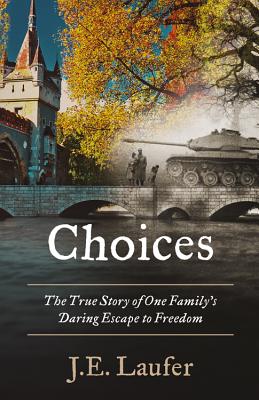 $20.85
Currently Out of Stock - No ETA
Description
---
Only a decade has passed since their ordeal in the Holocaust. They came home to pick up the pieces of their shattered lives only to find themselves again placed in harm's way.

What if the choices were to live in a country that offered your family a future without freedom or risk everything and everyone in search of a better life?

Which would you choose? Read this uplifting, unforgettable story of courage, bravery and the power of human kindness that fills the pages of this epic novel.
About the Author
---
J.E. Laufer was born in Budapest, Hungary and lived most of her life in Montreal, Canada. She is an award winning children's book author of several picture books for young children. This is her first novel for YA/Adult audiences