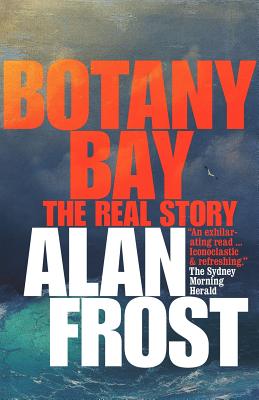 $17.99

NOT IN STOCK - Usually arrives in 7 - 14 business days
(Non-returnable)
Description
---
For the first time in two hundred years, here is a full and authentic account of the beginnings of modern Australia.
We all know the conventional story. Established as a dumping ground for Britain's criminals, Australia owes its existence simply to overcrowded jails and a daunting remoteness from everywhere else.
In Botany Bay: The Real Story, Alan Frost goes beyond these clich's to shed new light on the decision to settle New South Wales. He examines the hopes and fears of the politicians who took the decision, and the larger commercial and military needs that underwrote it.
In the years before the First Fleet sailed, Frost reveals, British authorities considered sending convicts to sites in North and South America, Africa and New Zealand. In deciding on Botany Bay, they hoped not only to rid Britain of its excess criminals, but also to gain a key strategic outpost and take control of valuable natural resources.
The culmination of thirty-five years' study of previously neglected archives, Botany Bay is a groundbreaking work that offers new and surprising insights into how Australia came to be.