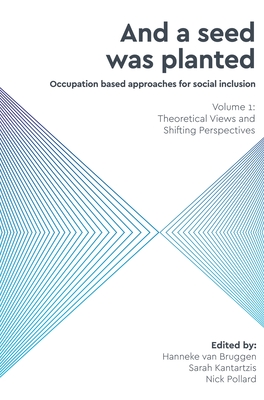 $120.00

NOT IN STOCK - Usually arrives in 7 - 14 business days
(Non-returnable)
Description
---
Occupational therapy originated in social reform, but early in its history became allied with medicine, a biomedical perspective and a focus on individual health. Over the last two decades the profession has recognised the value of the work of its pioneers and argued for principles such as occupational justice and the right to health-promoting occupations, social inclusion, and for forms of involvement based in the community which centre around people doings things together for social change. In 'And a seed was planted...' Occupation based approaches for social inclusion the Editors have set out to show how these ideas are being put into practice internationally.
Contributors to the book come from across the world, including Europe, North and South America, India and Nepal, Southeast Asia, Japan, Africa and Australasia. Most chapters are written by multiple authors from different positions and perspectives. They report a range of innovative practices for social inclusion based around themes including:
Creating inclusive and sustainable communities
Social inclusion through occupation with refugees
Social enterprise and occupational therapy
The transformative potential of urban gardening
Enabling citizen-researcher participation
Social participation of older persons
Formal and informal learning for social inclusion
Theoretical views and shifting perspectives is the first volume of the three part set. Contributors draw on ideas such as critical theories and citizenship which until recently have been unfamiliar territory for occupational therapists, as well as exploring perspectives of practice from the global South, the viewpoints of service users, and expanding institutional and community practices.
Critical Studies in Occupational Therapy and Occupational Science
This book set is the second in the series. The first was Meaningful Living through Occupation: A guide to every-day life by Moses N. Ikiugu and Nick Pollard.