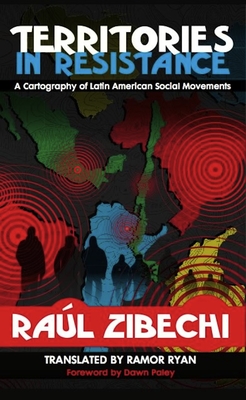 Description
---
Rich and complicated . . . Territories in Resistance] will be a key reference point in the development of anti-systemic thought.--Gilberto L pez y Rivas, La Jornada
Territories in Resistance is an indispensable complement to existing literature on Latin American autonomous social movements. Explore the "other worlds" being created in the wreckage of colonialism and capitalism. From Mexico, Ecuador, and Colombia to Argentina and Brazil, no living author digs as deep and presents theoretical challenges quite like Ra l Zibechi.
Ra l Zibechi is an international analyst for Brecha, a weekly journal in Montevideo, Uruguay, and the author of Dispersing Power: Social Movements as Anti-State Forces (AK Press, 2010).
In Oakland, California on March 24, 2015 a fire destroyed the AK Press warehouse along with several other businesses. Please consider visiting the AK Press website to learn more about the fundraiser to help them and their neighbors.